Busy Business Trips & Kenzai don't mix!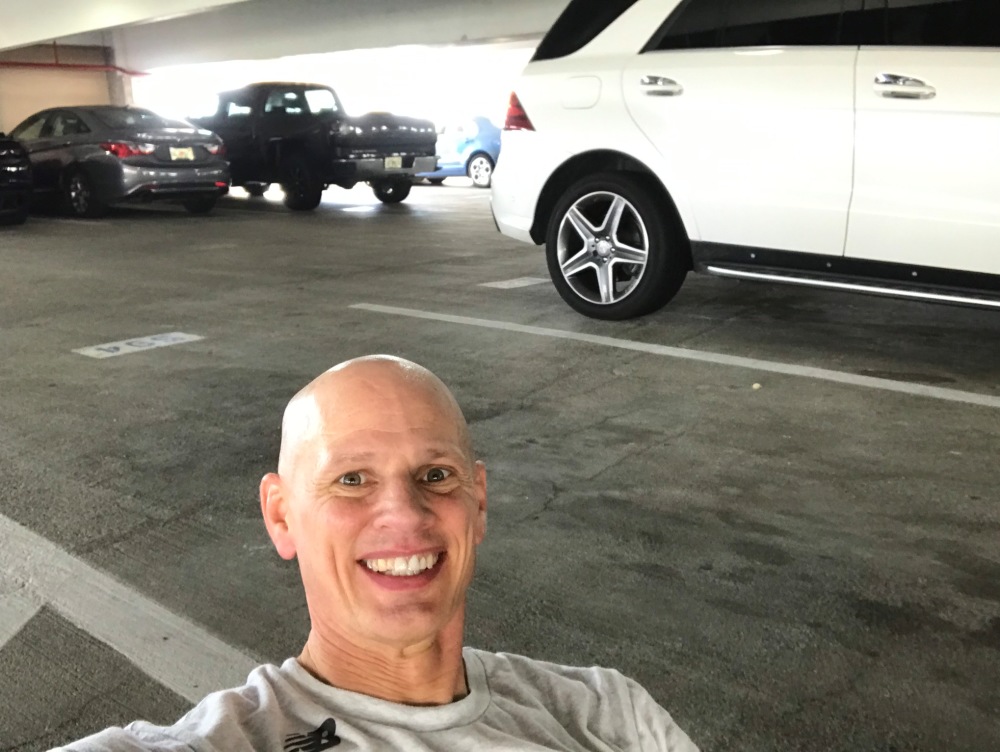 3.5 days in Miami, you'd think wouldn't be bad in January when it's 17 degrees Farenheit up where I live. Made 100% on the workouts, including using a parking garage (photo above) for my workout as I brought my rope and bands. I had a lot of looks from folks like "what the heck is he doing", but give myself points for completing it all with limited time.
Food wise, complete failure on this trip, other than the dinner I brought with me Sunday night on the plane, and lunch the first day. Dinners were indulgences in many ways, and yes, I could have had more restraint, but I didn't and I enjoyed it for sure, but am back at it hard now and will not fall of the diet I hope until the next business trip.
Tweet