Day 80, and this wounded grasshopper gives Milk Froth a "10"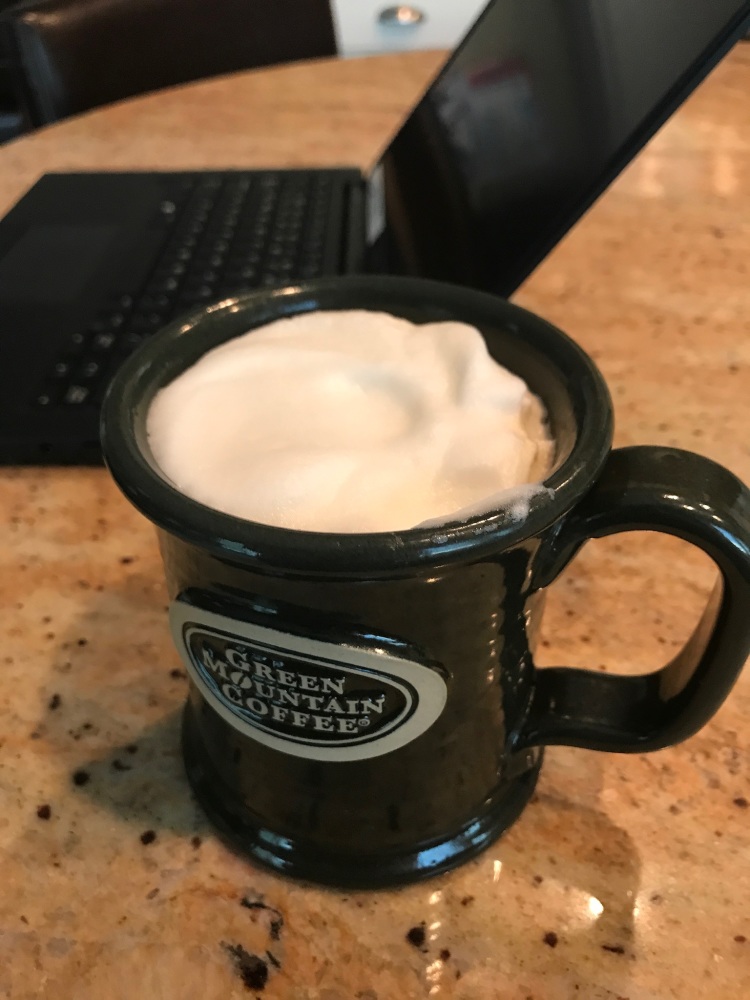 10 days to go! Things are well this past week or so. Basically 100% workouts this week and I'd call it 90% diet. Still always need more sleep.
I basically trade my morning yogurt for milk froth or sometimes cream in my coffee. It's a vice of Kenzai style for me and it's my morning reward for making it through another Kenzai day.
Good biking cardio on Sunday, finally with some sunshine and 50 degree temps!
Lastly, those V sits are just super hard for me. The first set I almost get excited, then instead of 12-14, I typically max-out at like 6-8 and look liked an upside down wounded grasshopper in the process!
Tweet