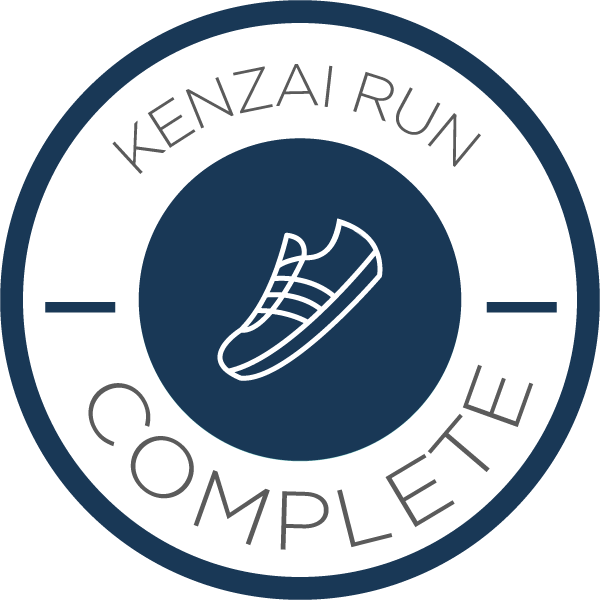 Graduation! Thank you all for the support and Patrick for sincere dedication and guidance!
GRADUATION POST
May 28th, 2018 at 10:01AM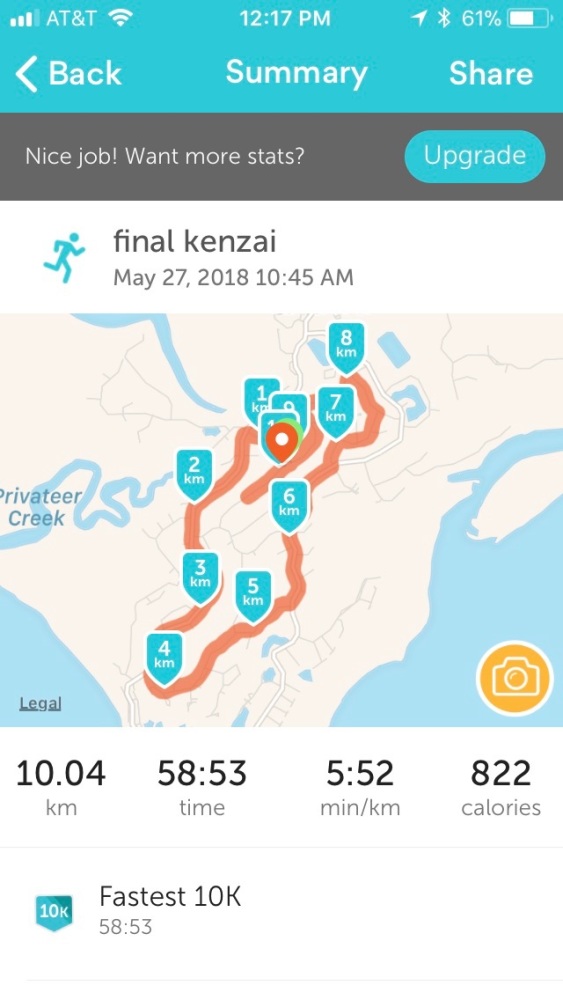 I wouldn't say I'm a runner now, but I hate it much less! That's a win. Things I learned:
1. Running doens't suck always
2. Running is a bitch because of weather, but bad weather runs aren't that bad
3. Best blog ever...I'll regret it more if skip it than if I do it
4. Diet and sleep have major impact on performance
5. I still struggle seriously with EVERY day exercise given life's commitments, especially work
6. Kenzai team support is meaningful, and definitely got me through some of the program
7. It's hard to improve run times as it is so rhythmic
8. Once I ran with music.......it was way easier and more enjoyable!!!!
9. Patrick is joyfully twisted and a good writer...it kept me engaged for sure.
Tweet