Into Post to Bells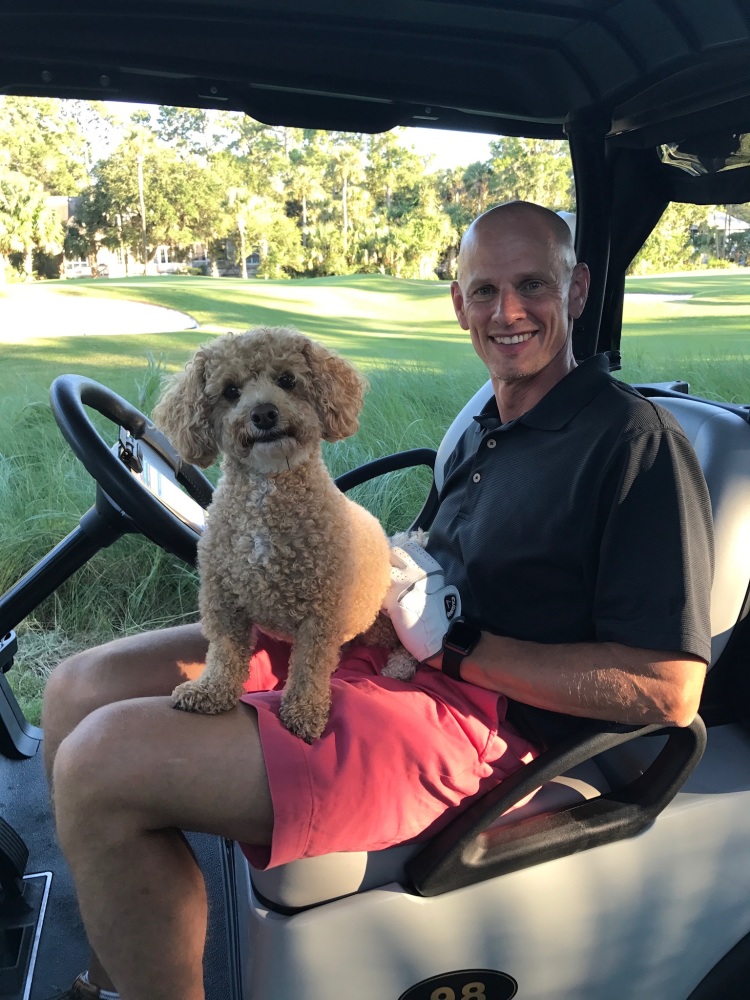 1. Where are you at? I live in a smaller town about 40 minutes west of Newark, NJ near Morristown. It's rolling hills, rivers, horse farms, and not what people think New Jersey actually is. Have a wonderful wife and 3 teenage daughters, and a great dog named Murphy that gives me an outlet to hang with "the boys".
2. Are you new to bells? Are they old friends? What do you find appealing about them? Not new to Bells. took Kettle Bell 1 last year and loved it. Been trying to get to Bells 2, but timing has not worked. Was going down the wrong path to wait for bells 2 next month, so just signed up for bells 1 because I need the structure, and figured I forgot most of it anyway.
3. Make it fun, tell us something about a passion project or hobby you have going on!
In addition to my passion project of fighting off the man boobs constantly,....I am obsessed with golf these days. Golf is winning though. I plan tons and i seem to get worse and worse. . It's the opposite of Kenzai, where dedication and commitment show measurable results. My golf results are measurable, sure, but in the wrong direction as my handicap index is increasing, not decreasing. Last year, after Bells though,....my golf game improved a lot due to the core strength build up. SO LET'S DO THIS!
Tweet