No counting; some diet slip; and beautiful weather!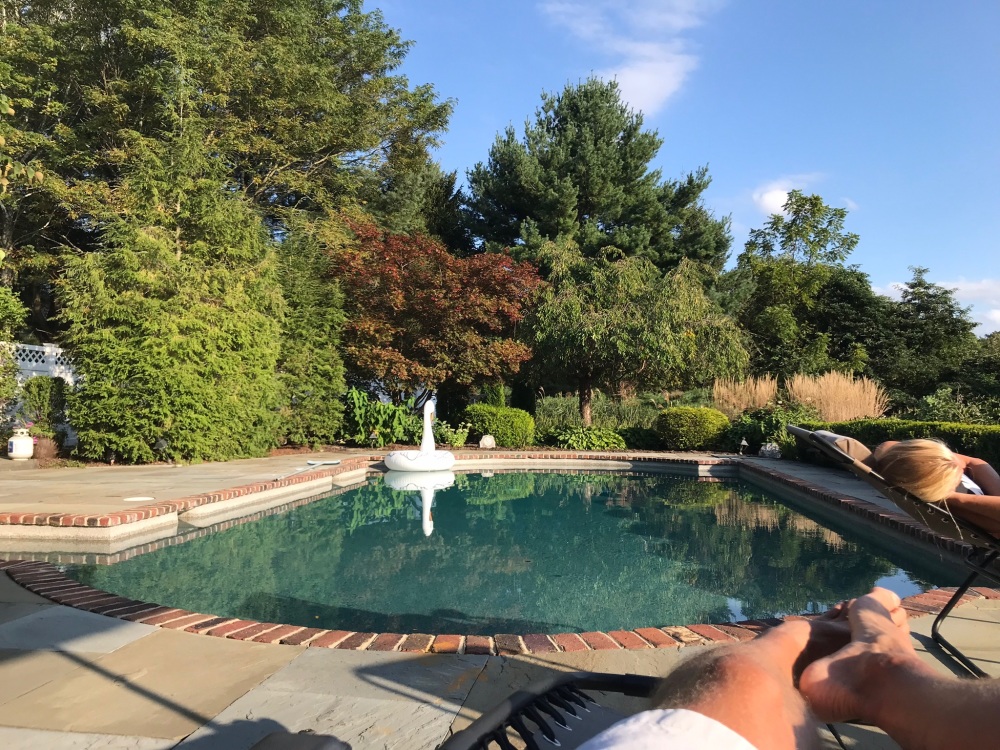 Day one of speed rope VERY frustrating. I had more trips than I ever have had in any program I think. I know we are supposed to count the jumps in the 1 minute speeds, but each time I tried it broke my concentration too much and made me trip. So, I'll take an incomplete on this week's assignment to count the skips. I found that too frustrating.
Some diet slipps giving holiday weekend here. I definitely find weekends better for workouts and much worse for diet temptations.
Photo here is the wonder setting I had post workout,...was exhausted, it was a nice 72 degrees with a slight breeze and the sun warming the area. Both my daughter and fell fast asleep in the cool calmness of the days's weather. A nap is a rare thing in my life!
Tweet