Week 1 of KB2 in the books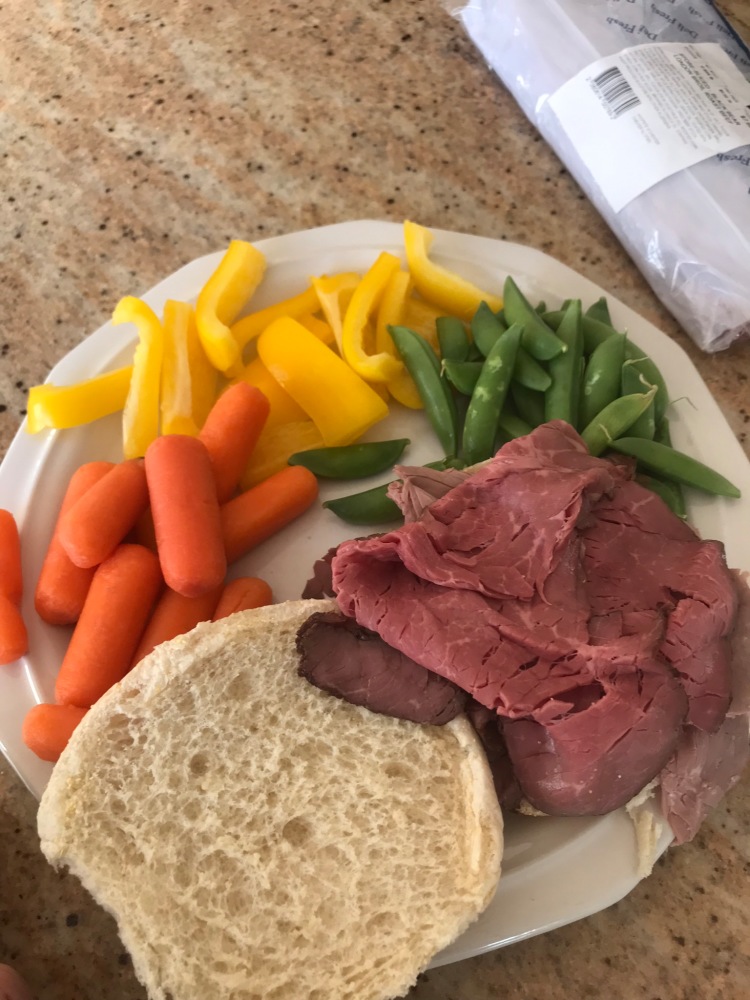 Good first week. 100% on workouts, no diet plan, but did pretty well with no processed food, but 2 glasses of wine as my farewell tour.
Not good that 1st real week on diet will meet a 3 day business trip with full schedule and every meal with clients. Won't be a great start, but I'll get right back on track on Wednesday night.
Did tomorrow's workout today so I could do rest cardio either tomorrow or Tuesday.
The picture is today's lunch.
Tweet