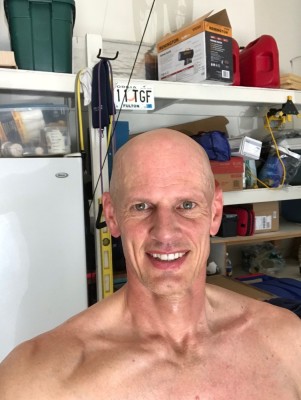 Hitting all workouts despite 6-7 days of heat wave conditions. 5:30 in morning feels like 85-88 degrees with massive humidity makes these cycles very tough on breathing and seeing through all the sweat.
On Monday I leave from New Jersey to Souel, then Souel to Hong Kong, and then back to U.S. wondering how I will keep up with anything when sitting on plane for umpteen hours and having back to back business meetings and meals for 2 days straight. I knew this was coming when I signed up for Chisel. So be it. Priority will be work.
Still hate hang time. What the heck is the difference between East West Squat Jump and Fakie?
---