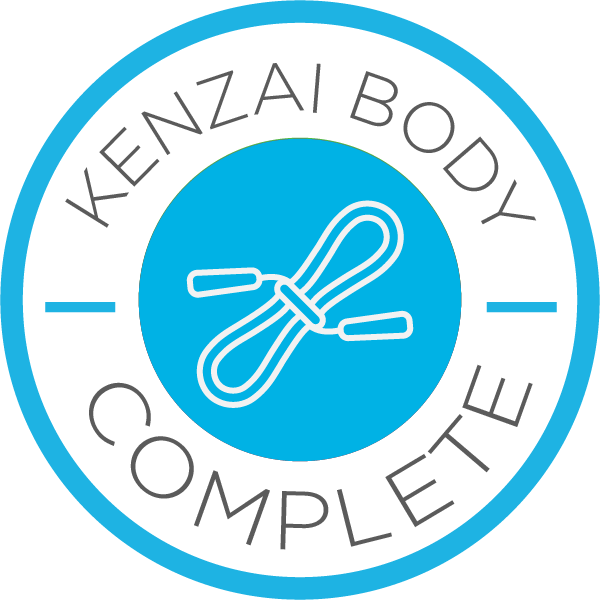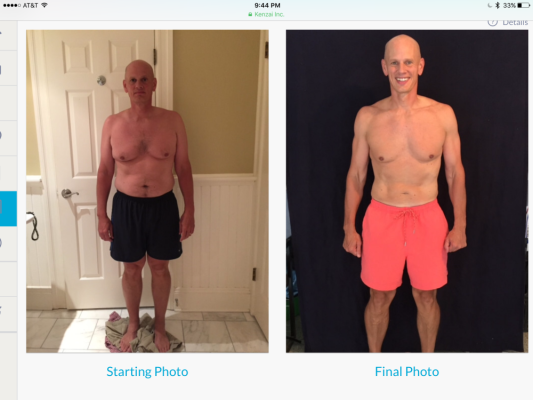 First and foremost,...the results are incredible. I'm certainly amazed with how much I've learned about my mind, my body, and healthy habits.
Secondly,...it was brutal! Brutal. There is no other word to describe it. While I got used to the food and started to enjoy it, the workouts were brutal, and the time commitment necessary for success was also a daily struggle and a massive sacrifice when I continually gave up being with my family, because work flexibility is just not there.
Thank you,...Jim G for turning me on to Kenzai. Jim's before and after photos blew me away! And I could only hope to come close to the successes that Jim G had on Kenzai body. Thank you Jim.
Thank you....my family, Jennifer, Emily, Courtney, Josie and Murphy. You all are and were my inspiration. I want to be around for a long, long time, and I needed Kezai to set me on a path to achieve this. The path I was headed down, was not a good one. Now I know what it takes to be truly healthy and hope that I can manage work and life, and Kenzai life all together to stay on the right path. I love you all.
Thank you....Ward and my teammates. Pooja, Caro, Karen, Naveen, Rich C, Roosmarijn, Kathy B, ...you ALL posted comments to my blogs that inspired me, and helped me continue the grind, the journey and the path to Kenzai success.
While I lost 31 pounds, dropped from tight 36" pants down to loose 32", and could actually enjoy wearing an elastic band bathing suit,....I'd say the mental gains were even greater. An ability to handle stress better, think more clearly, and most importantly, be positive so many times when I used to be negative.
Next? I will eat better for sure. FEAR....I will struggle with doing these kinds of workouts over and over again. The dips, the V sits, the push ups, and many, many others are VERY hard. I don't enjoy it. Have gotten to like the jump ropes a lot, and love cardio. Strength is a whole different story.
My biggest issue with Kenzai,....the workouts are discouraging. I felt like quitting so many times just because I'd bust ass, not come off the plan at all, do all the exercises, and Never, Never, get to the point where I could do all of the workouts as stated. Even when we did Day 8 as the final workout, I could not finish the required push up sets. That is BRUTAL and very discouraging. I got to this great place physically, but the way my mind works....I failed because I couldn't complete what Kenzai asked of me. Still disappoints me.
I'll get past that I hope, and I am thoroughly thankful for the health I have right now. I am spreading the Kenzai word, and I am warning people that you need time and discipline...and it will work wonders on your life!
Thanks again Ward. You're a helpful and good trainer.
---