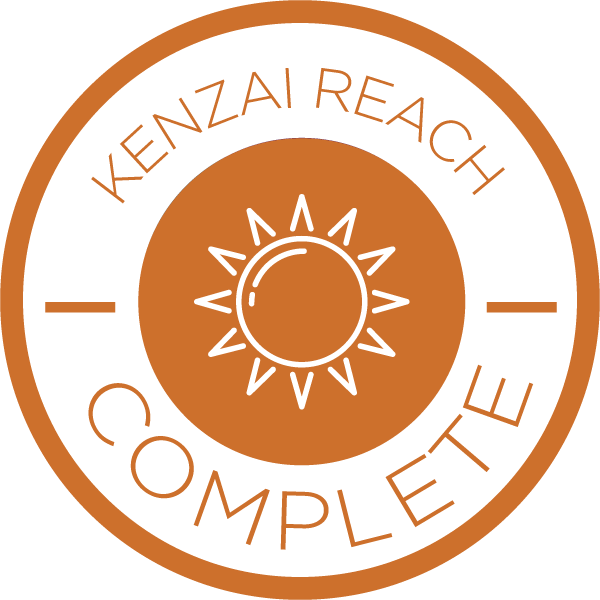 A tough program
GRADUATION POST
To be completely honest, Reach hasn't been my favourite Kenzai program.
There was of course the whole hip issue that was tricky to deal with physically but also mentally....I hate not be able to move the way I'm supposed too. And there was the fact that although I am very interested in stretching, yoga etc., it's not something like cardio and strength training that are programmed into my DNA.
That being said, I really learned a lot in reach. And I know that I will incorporate a lot of what I learned into my cardio and strength training. Case in point, yesterday I did a strength class, with weights and barbells. I hadn't done one of these in more than a month and I knew that I was going to be super sore today. So, last night I really worked my evening stretches and even added a couple. Today, I am sore, but not as sore as I would have been without the stretching.
A big thank you to Ward, who helped me along, especially when things weren't going great. Your support was amazing! Thanks to all my wonderful teammates. This was really a great group. It's tough to do a Kenzai program in the summer, while on holidays and traveling....I think we all had to deal with that........but we had a pretty good group. And thanks as always to those teammates from past programs who are always there cheering me on through thick and thin.
I'm looking forward to taking some time off-program, but will be here doing my workouts on a regular basis as a member. For me Kenzai is no longer an exercise/diet program.....after 8 programs I can really say that Kenzai is my way of life!
Tweet