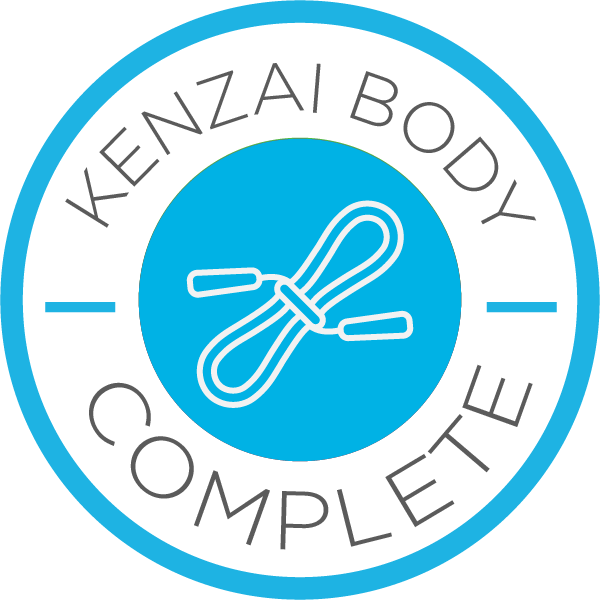 An Amazing Journey
GRADUATION POST
I just breezed through the Day 8 workout. I found myself losing count of my reps. Not much burn to be had.
I can't believe this part of the Kenzai journey is over. It was amazing. I've always been a great believer in exercise and I did exercise regularly. But I knew I needed a hand with the nutrition part of the equation. And Kenzai certainly did that.
As for the exercise, I was a bit leery that maybe it wouldn't be challenging enough. Boy, was I wrong! I have gotten out of bed every morning with muscle aches (the good kind) for the past 90 days.
At the outset I was also unsure about the blogging---but I quickly realised that in order to be successful with Kenzai, I needed to embrace it whole-heartedly. Every morning, I reached for my iPad to see what was going on in your lives and thoroughly enjoyed it. It was great sharing with people who were going through exactly what I was over the past three months.
The lessons were amazing! I still find myself going back and reading through them. I've shared the photoshop video with friends and colleagues.
I've gotten great results from Kenzai. My body has changed for the better. The changes haven't been as dramatic as with some of my Kenzai colleagues but I am thrilled with them. I feel great, my clothes feel and flow better, I walk taller and more confidently and I (and all of us actually) can honestly say that I'm (we're) in better shape than most people out there!
Thanks to everyone who has helped me throughout this journey. Thanks especially to Barb for getting me involved. It's been great connecting with you Barb, even though we live on opposite sides of the planet. Thanks to Thomas and the whole Kenzai team. You guys are amazing. And thanks to my fellow teamates for sharing the ups and downs of this remarkable journey.
I feel equiped to venture off into the world and make the right choices but I will miss the structure and the camaraderie of the last three months. Looking forward to connecting with you all shortly on Kenzai Life.
Cheers!
Gisèle
Tweet