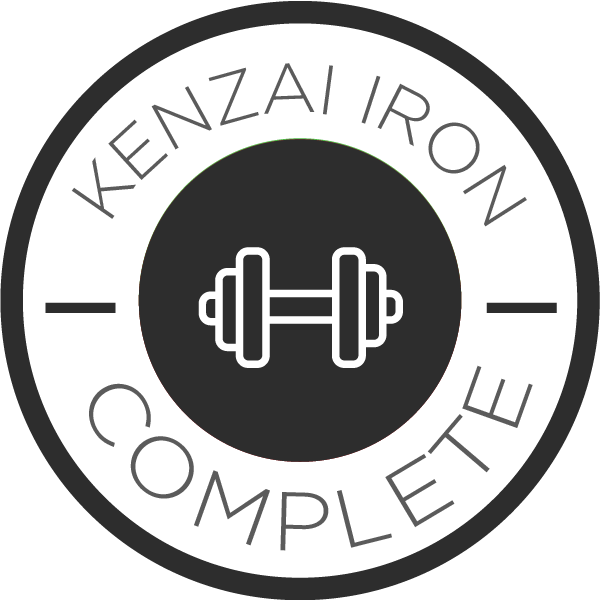 Done!
GRADUATION POST
Great workout today. Short and sweet but oh so telling.....I never would have imagined lifting so much three months ago!
When I signed up for Iron, I knew that we would be finishing up the day after my birthday---a big, massive milestone birthday. So I wanted to see what I was made of......
First of all, I'm strong, and in shape....and not only, 'for my age'. Secondly, I need to embrace being strong and in shape even though I'm not always too keen, on what that shape is. My teen years were in the eighties. That's when all female models were bone-thin and exempt of any curves. That's been my 'ideal' all my life. But you know what, that 'ideal' isn't 'ideal'....it isn't healthy and it isn't me.....and I shouldn't strive for that because I'm never going to attain it. I need to keep reminding myself of this.
Iron is up there with my faves.....although I still remain quite partial to Bells. It wasn't easy....especially with the back injury that kept me out for a week, and all the work stuff going on this time around.
Thanks so much to Trainer Scott for all his guidance (and the cheesy joke at the end of today's video!). Thanks to all my Iron mates who supported me. One pet-peeve though, (and I am throwing my diplomatic streak out the window here), some teammates never commented on any of my posts and I really find that disappointing. I figure I can say it, cuz they're probably not reading this anyway!
Big thanks also to my former teammates--Barb, Watson, Scott, Yvonne---you guys, as always were great!
So now what? I need and really want to do Reach, but I'm not quite ready for the commitment of another program just yet. So I think I'll take a couple of days off.....then probably do the maintenance workouts--and the six Iron workouts I missed when I was out of service, and I'll probably head off to the gym for some classes. I'll keep pumping the iron until the next Reach in July!
Over and out!
Tweet