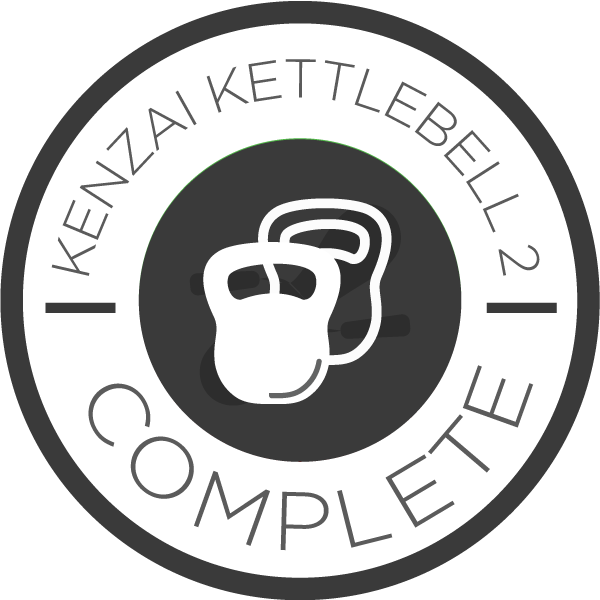 Happy Holidays!
GRADUATION POST
Dec 25th, 2017 at 12:56AM
KBells 2 has been my best program to date. I love working with bells. The results are very tangible.
We started off pretty intense which I liked. (I work out when not on program so sometimes I find it takes a week to 10 days to really get going when a program begins.....but not this time.). Workouts were intense and stayed that way to the very end. I also liked mixing up cycles and then cycles with speed rope. More of one or the other would have been a bit repetitive I think.
The final workout was fun! A bit rough on the hands and wrists but will definitely keep this one in my back pocket for those days when I need a good workout but don't have too much time.
This is my 6th Kenzai program and I think I've figured out what works for me diet-wise. I follow it at about 90%, pretty much 100% of the time. I wasn't left feeling starved and I didn't feel like I was missing out on anything. I can definitely keep this going long term.
I thrive on the blogs and maybe because of the time of year the blogs were a bit quiet this time around. Thanks to all of you who chimed in over the last 6 weeks. Thanks to Nate for getting this off the ground......maybe a KBells 3 in 2018?
I write this in the car on my way to Montreal (hubby is driving, kids in the back seat). We have a Christmas Eve thing tonight and tomorrow we fly off to Costa Rica. Not sure if there will be bells at the resort's gym but I will definitely start my days there before heading to the beach.
I had signed up for Iron in January but I think I'll push that back to March. I don't want to have to wake up in darkness and head out to the gym in -20 degree weather. I plan on continuing doing the bell workouts and some Life workouts and doing classes at the gym.
I also have to find time to do Reach.
Anyhow thank you Kenzai for this journey and wishing everyone out there very Happy Holidays! Have fun and be active!
Tweet