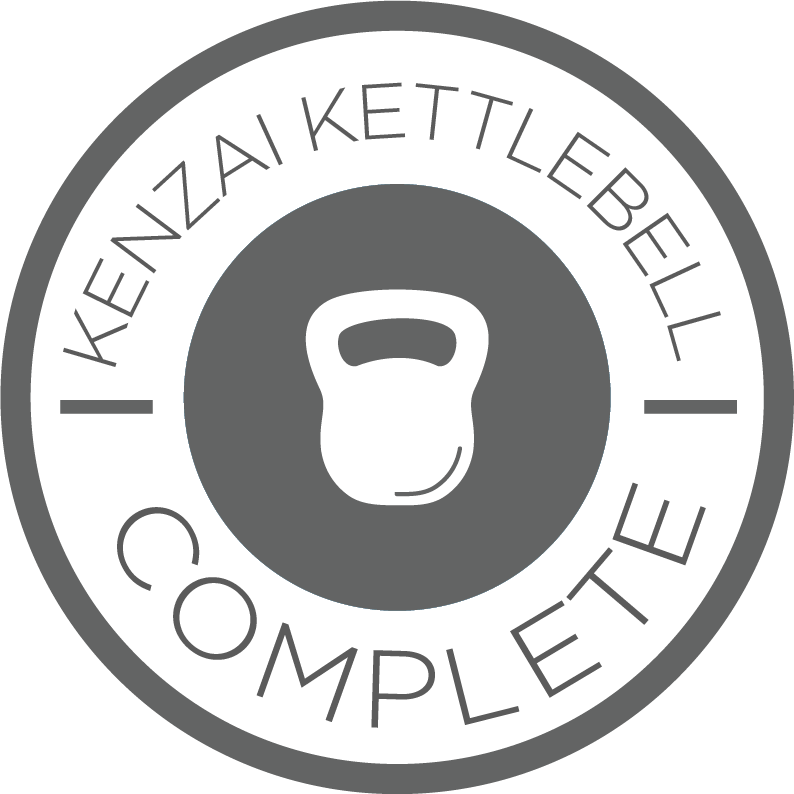 Kettlebell Debrief
GRADUATION POST
I really enjoyed this program. The bells provided a nice change to the daily grind with the bands. I loved the intense workouts and how we mixed up the bells with the skipping. I liked the fact that the workouts were shorter, which is great for time-challenged people like me. I definitely feel more sculpted and leaner. I find that a KB program takes away some of the roundness of my curves. The turkish get-ups were definitely a challenge. I will have to keep working on those to make them a little more fluid. One side of my body is definitely stronger than the other.
I probably would have been more 'successful' if I had done a better job with the diet. I don't go on crazy binges eating chips or ice cream or anything like that. But I do sometimes get a little lax with my grams, especially at dinner time, and I do every now and then add a little bit of maple syrup to my yogurt. But my definition of succes doesn't come from the 'end photo'. For me, it's all about how I feel and doing what I need to do to keep feeling great.
It was fun getting to know everyone in the group. Thanks to all those who supported me far and wide. And thanks to Nate for keeping us on track.
I was very keen on doing a 6-week program (I found a 90 day a little daunting right now) but I must admit that I would have liked to have had a couple more weeks of full-on kettlebell workouts. I will definitely incorporate kettlebells as I map out my exercise routine for the next few weeks and I will also be on the lookout for more advanced Kenzai KB programs.
Tweet