KB1 - Day 49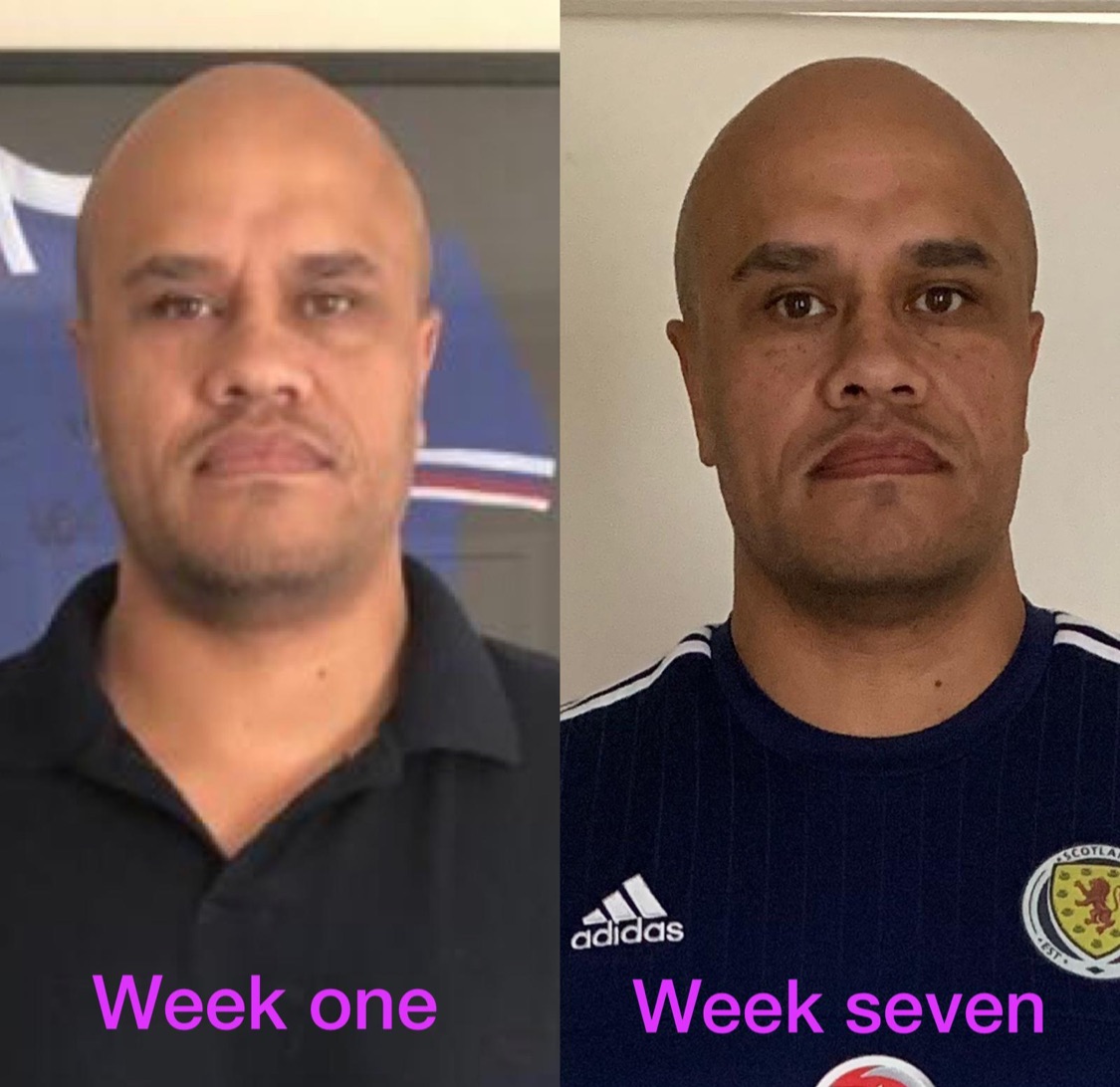 Day three or four is the toughest.
That's the part of the week where work and the workouts all seem to crest and my inner thought pattern seems to be a repeat of a voice that says "skip the workout".
Fortunately, I haven't missed a single workout so far and I've had only one or two minor blips with the diet, nothing ridiculous.
I've had a sense that I've plateaued though which only adds fuel to the idea that I should chuck it in but a friend sent me a photo comparison of Day 1 and Day 49 and it's obvious I'm looking much healthier.
The key challenge for me lies ahead - what happens after KB1. I haven't fared too well post-programme before but I want to keep this momentum going this time so I don't find myself letting myself and my health slide away from me.
Tweet