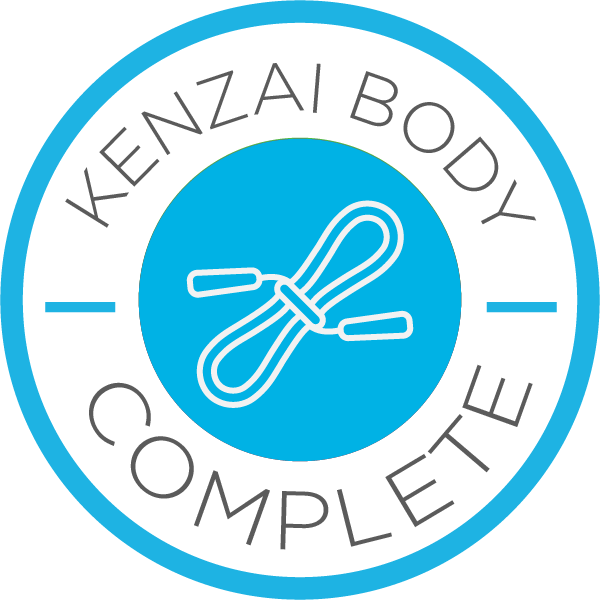 What happened in my life over the last 90 days:

- I learned a little about some things and a lot about others ... physical health, fitness, exercise, eating properly, social support, personal motivation, dealing with stress, dedication, determination and focus
- I lost around 12 kilograms of excess body fat+water (started at 92.6kg) and took my fat-% down to 13%, I got my body into the best condition its EVER been in (at age 35), I increased my energy levels, improved my sleeping pattern and my capacity to focus mentally
- I have grown even closer to my family by spending more time at home, going out less, cooking and eating together more, and having so much more energy to pack so many more things into my valuable weekend days
- I learned about choices and their consequences - this is relevant to eating, exercising, general lifestyle, relationships - it has touched every aspect of my life
- I stopped smoking, I feel like I have finally kicked it forever ... if you run a health 'DCF' on this its HUGE, can not quantify it but there is lots of awesomeness in this one bullet point alone
- I re-discovered my childhood love of fruit, and I re-assessed my adulthood love of cheese
- I became a jumprope maniac and I got calloused hands from doing pull-ups
- I built a special bond with an incredible group of totally weird and wonderful people from all over the world, without ever meeting them face to face
- I shook the black dog from my back, I experienced testosterone rage, I completed my push-ups and planks, I swept the leg, I discovered Urfa Biber, got addicted to 'endo', remembered Aunty Hoffie, and strived to be a badass-blogdog
- numerically speaking, it feels like I was 80% of a man 90 days ago, while today I am 110% ... practically speaking, I got RIPPED ... in body and mind

Now some parting shots ... 
1) To Patrick and Chen, the 'overlords', thank you for discovering and constructing this simple yet powerful journey, it sounds so cliche but YOU HAVE HELPED ME (and many others before, with and ahead of me) TO CHANGE MY LIFE ...  in 'karma' terms you both deserve happy and prosperous lives for this.  High level self-actualisation for you both right there - BOOM!
2) To Teo and Sarah, you guys have been the guiding hand, so wise, so kind, and so supportive.  You are both very lucky to have become a part of this special program.  If you ever need more trainers, do reach out I would love to be involved.
3) To my fellow G-Train passengers ... I feel a special bond and have been very lucky to share this with you all, some of you have touched me in very powerful ways.  You all know who you are.  
4) To my wife, thank you thank you thank you for your patience, encouragement, support and love throughout.  You're full of awesomeness!
5) To my son Max .. okay boy, now I'm ready for you to grow up and follow my lead.  

I attach here a pic posing in the same way as my inspiration figure in my PCP header.  He is Kelly Slater, world champion and at the age of 40 still out-surfing all the young guns in his sport.  His stats make him the most succesful sportsman the world has ever seen.

Now, I really need my maintenance schedule.  Today, as instructed, I did nothing ... and I felt like a caged animal.  I don't think I can go for 3 days with no exercise, I need the 'endo' hit.  Please complete me.

here is a vid of me on the jumprope doing some variations and DU's:
http://www.youtube.com/watch?v=vdWAtqVtBsk&feature=plcp

and here is one doing 40 consecutive DU's:
http://www.youtube.com/watch?v=ZjuJkJx8hlY

Big love to you all.  Keep on keeping it on.

---