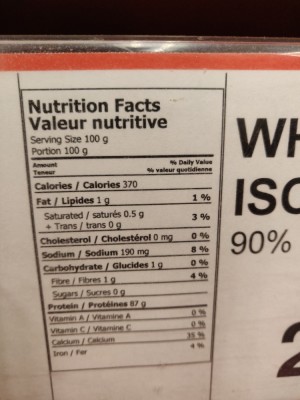 I was going to ask in Q&A but it doesn't allow me to upload pictures.
I have heard from a few people that whey protein is much for effective than plan based protein and gets absorbed much more easily.
Below are the nutrition facts for both proteins from a bulk shop that I buy from.
1. Whey protein isolate (ingredients are only whey protein and soy lecithin)
2. Pea protein powder (ingredients are just the powder itself, no additives)
Whey seems have much less fat but more sodium.
I was wondering if I should move to whey protein for these last 4 weeks. What do you advise?
---