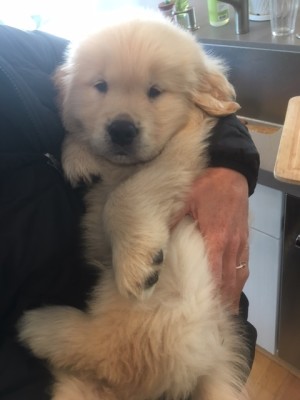 Almost done! I've had a few injuries in the past few weeks which has been making it tough.
Tweaked my shoulder pretty good Friday from the workout and it's just starting to feel better. So I've been doing everything possible to be compliant and finish strong.
We also just added a new puppy to the family, his name is Bones.
He's been waking me up at night and keeping me super busy during the day while we train him to not pee/poo everywhere.
Also, have been coaching 2 U12 boys lacrosse teams - 3 or 4 games the past few weekends and practice 2X a week. We have our final tournament this weekend and I'm beyond relieved it's over.
All good things - grateful to be healthy and strong and feeling really good after about 90 days of focusing on my health. But I'm pretty tired and glad the program is coming to an end :-)
---