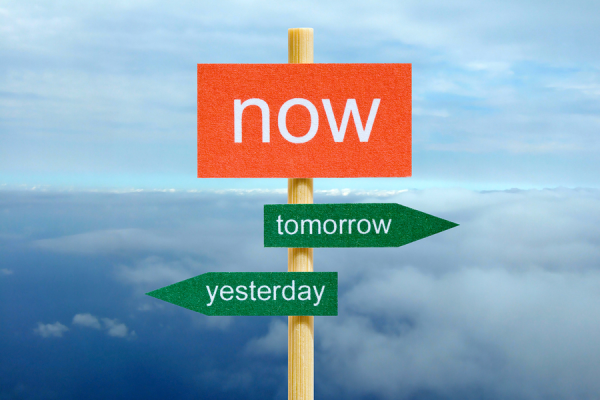 Two weeks of short daily meditation has already taught me a lot about our perception of time and how it passes. It's been fascinating to feel like there is an eternity in those 10 minutes, a refreshing change from the usual feeling that none of us have any time anymore.
I'm glad the earlier lessons focused on thought chains and how they are a natural part of the practice. I'm finding that my mind wanders for most of my meditation session, but in between there are a handful of brief, fleeting moments where I only see the white drapes in front of me and can feel my senses taking in a quiet moment of now. They each only seem to last a few seconds, but powerful!
In between meditation, working out, the usual rhythm of life, Emory and I have been happy to dial the diet back in. We find ourselves recent converts to the spiralizer movement. I swore I could never get into zoodling—how could a vegetable replace noodles! And while the texture still isn't convincing, I've come to enjoy twirling zucchini around my fork over simply stabbing those green discs. Meal photo is of a recent dinner plate we made with herb chicken breast (season with spices, stick it in the oven at 400 degrees F, 25 minutes, done) and seasoned jasmine rice.
I recently found a lot of meal prep inspiration from Lisa Bryan's Downshiftology blog. She's done a few YouTube videos on meal prepping. Not totally Kenzai compliant, but good if you're looking for simple ideas. Here's a meal prep guide she shares if you sign up for her newsletter:
https://gallery.mailchimp.com/9c4fe2abc870cefd65b95f675/files/0b42cd5e-87a1-449a-920d-e4dd0e0db34a/Meal_Prep_Ideas_Downshiftology.pdf?utm_source=Downshiftology&utm_campaign=aa428f249a-AUTOMATION_Welcome_Message_1&utm_medium=email&utm_term=0_315c23a5a7-aa428f249a-288317977&mc_cid=aa428f249a&mc_eid=667eea82c3
main photo: bluecourage.com
---