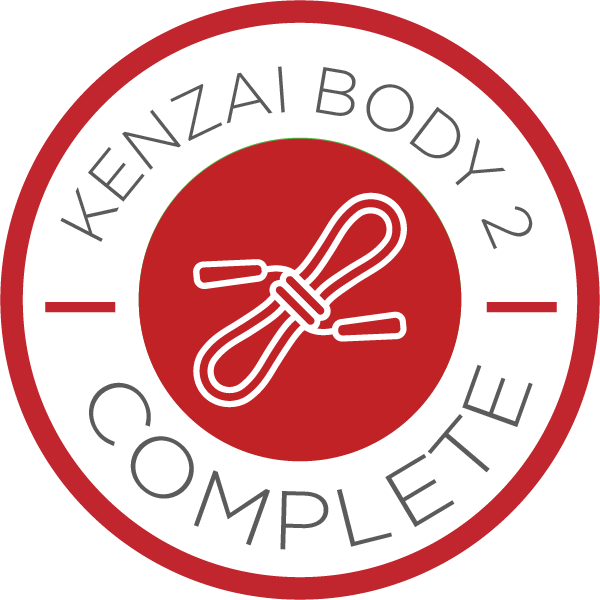 Day 90
GRADUATION POST
The end!
Another long road but delighted with the end results.
How was the journey for me?
The negatives in my own performance spring to mind first, sometime that's human nature I think - I could have done this better, not eaten that, not had one of the nights out, but we're not here to wallow at the end, rather to celebrate!
So the positives, and interestingly the contrasts from KB1 are far more useful.
I did all my exercises in my bedroom, no gym visits, all worked around my little daughters bedtime and the very different backdrop of trying to get fit as a parent! Kenzai is designed so we can all do it at home but I didn't last time, I found the structure of a gym visit useful and a good way of breaking up the routine. That wasn't an option this time but I found a way and that's great to know moving forward.
I did most of my skipping with a ropeless rope!!!! It works, it gets you moving, it may be a different workout but needs must and me crashing around with a skipping rope on our wooden floors wasn't the order of the day! I walked a lot, my daily commute for work involves 4 x brisk 10 minute walks - for me these were a really important part of my workout and I could really feel the difference on days I wasn't in the office and missed these walks.
Diet - I probably improvised a little too much for the nutritionists liking but sometimes we have to find ways of getting it done. The messages have been drilled into me so I know what's good and what's bad but there was an element of freestyling!
We had a great group too - numerous times in the middle third I turned to others blogs and comments on my own blog to seek that little kick in the behind we all need to get on with it.
The end results have been great for me - I compare the two pics from day 0 and day 90 and they are different people. I had a weight loss goal (apologies to the Kenzai purists) which I wasn't far off hitting. I lost 25 pounds, or 100 McDs quarter pounders as I like to put it ("cooked or uncooked?" someone asked me - you're definitely missing the point!). When I think of 100 burgers plastered around my torso it really amazes me how things can get so bad! Still 3 lbs to go to get to the 13st mark and I'd really like to hit that mark.
So that takes us to the real challenge - maintenance. I have to be more strict, I have to have a routine and I have to get that in place sooner rather than later.
Thanks to everyone for their support and congratulations on completing too!
Here's to that next challenge.
On on.
Tweet