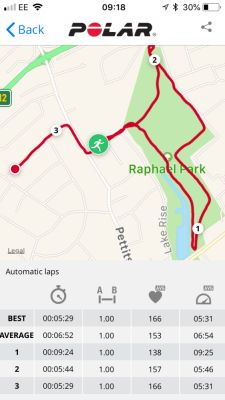 Forgive me for I have not blogged or run for two weeks!
I fell off the programme. Not in a massive way as I've still been exercising - diet has slipped last two weeks - but doing my ski training mid-way for 2 weeks (and not running) meant the increasing distances scared me off, and it was difficult to get back on the wagon. I'm certainly not in a place where I want to bang off a 10 km run...I just haven't built up to it.
The good news is that having done the first 36'ish odd days of the programme 100% it's been a very positive experience. One I would do again. but make the finish line next time.
Yesterday, after a flight to UK and probably still suffering jet lag and not having run for three weeks I decided to go for a 10 mins run in this blissful UK heat.
I took all the learnings from the programme - just get started on your run, breathing from the diaphragm, lean in, leg pick up, arms, look ahead...and try and enjoy.
WELL. I loved the run. I only did 22 mins (felt like 30 mins) so it wasn't the longest run...but I thought my form was strong. My breathing made a massive difference. I had a lovely run through woods and around a lake. I had no fixed time or distance.
I ran like the wind - well that's an over exaggeration - but I definitely felt I ran a pretty good clip for the run. Maintained a good pace, didn't go out too strong and then kicked on for end of the run.
Sweated buckets when I finished was gasping.
3.26km's in 21:41. 5:44 for 2nd KM and 5:29 for the 3rd Km.
Reckon it was a strong 7 followed by 9 effort. 10 effort for the final downhill sprint.
The only downside is my right calf is TIGHT today - ooopps.
---