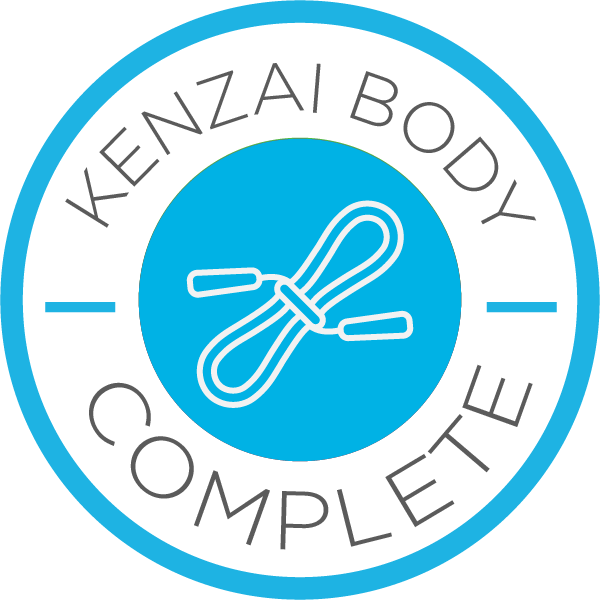 FINAL THOUGHTS....
GRADUATION POST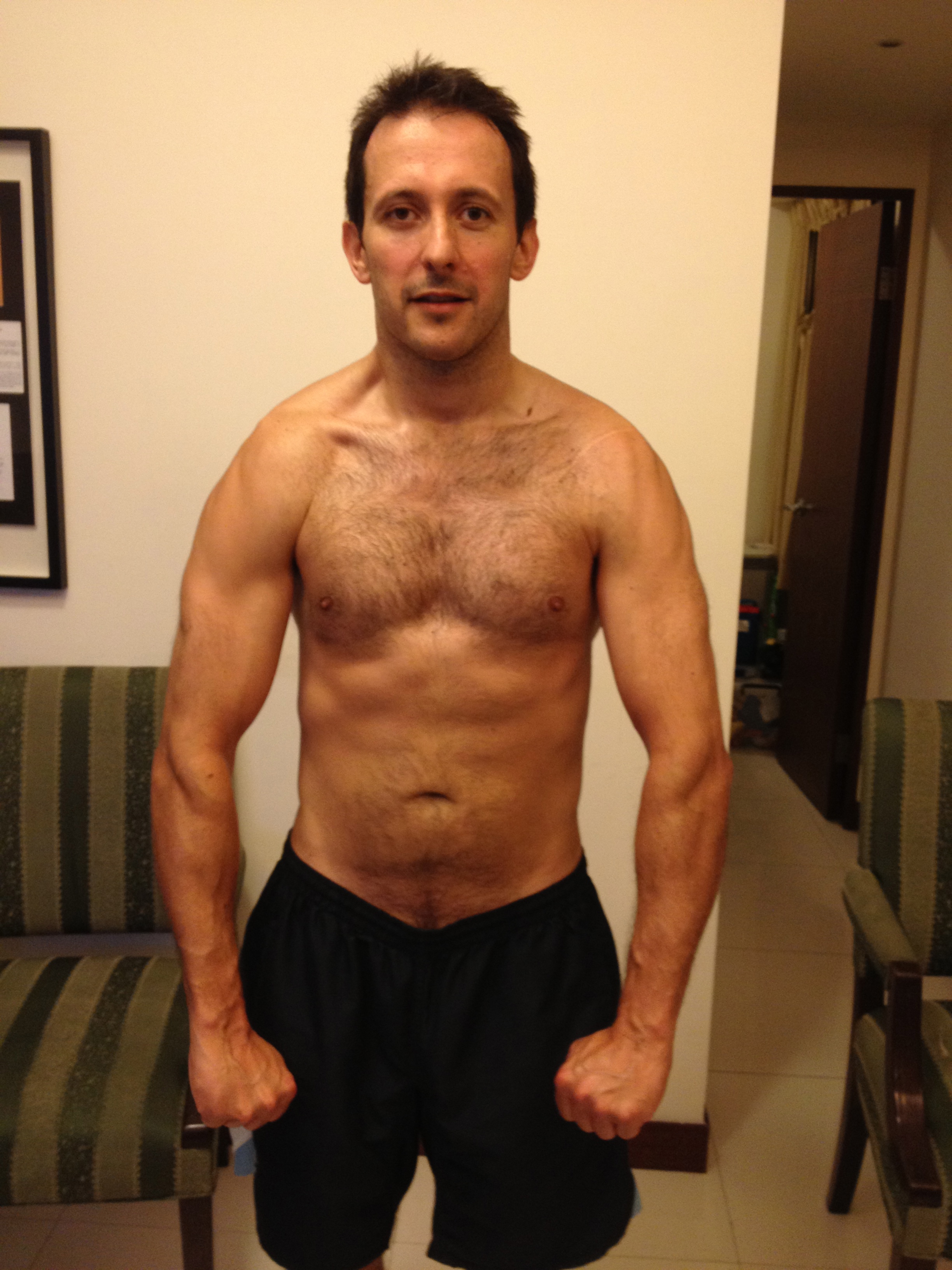 "Nothing in this world can take the place of persistence. Talent will not; nothing is more common than unsuccessful people with talent. Genius will not; unrewarded genius is almost a proverb. Education will not; the world is full of educated derelicts. Persistence and determination alone are omnipotent. The slogan "press on" has solved and always will solve the problems of the human race"
I remember first hearing about PCP early January. Although it sounded like some weird boot camp I was tempted, although obviously not enough, because before I knew it the first few months of the year had flown by, I was a few KG heavier and approaching the worst shape of my life and 40 next year!!
So my first thank's goes to Tim C who introduced me to this incredible project, but most of all showed us all what 90 days of dedication and focus can achieve. The mind is a powerful tool and having seen how well the project could work, the rest was easy in that I knew as long as I followed whatever rules PCP threw at me and did my best every day I would get a similar outcome. Sometimes that is the hardest hurdle to overcome.  
So what a ride it has been. To anyone thinking about doing this - as our shoe friends would say - JUST DO IT. But don't be fooled, you get out what you put in. This isn't a fancy cure for weight loss but one that demands a lot. However it is 100% manageable with kids, work travel, new job, injury etc etc. You just got to buckle up for 90 days and get on with the ride. 
A few thank you's:
- To my wife, I love you dearly and thanks for all your support I couldn't have done it without you
- My two boys. Thanks for exercising with me every day and sitting on my back during press-ups....it made a huge difference
- Dev B. Dude I am still laughing at Bicycles, thanks for smashing it with me fella 
- Team Rigel in general. Wow and genuinely what a hardcore team. I was very skeptical of a group of 9 bloggers at the start but it made a massive difference. I was inspired by your struggles as much as your achievements and those are all outstanding. It will feel strange not to follow your lives daily as I have done for the past three months:
* Marc, for your hilarious struggles and for working out in Singapore. Incredible results - 'man up' will always bring a smile to my face
* Andrew, for the inspirational stories and for pushing me every day 
* Emma - wow hun what a difference, lets grab that mini-indulgance soon 
* David - your Guiness-book-of record attempts on large quantities of skipping after quaffing a client cake 
* Mayu - your recipes and determination to keep going when things were low 
* Yukiko - your new found love of Star Wars and Yoda :-)
* Ed - fantastic effort you supported us all when you had much to deal with 
* Shuji. The machine....
- Sarah and Patrick for your words of wisdom and this training project. It rocks
- Mr Avocado and Mrs Salt Free Seasoning. Life would have been a little more bland without you
- Michael S - wherever you are. Your 8 blogs and 2 photos were a constant reminder never to give up
I know if it not a numbers game but final scores-on-the-doors. 92.5kg to 76.9kg (-15.6kg) a loss of 17% of my body weight. Trousers down from 38/36 inches to 31/32!! 
The hard work now starts. I haven't even been tempted by fast food or booze since we have finished (Monday - Wednesday isn't exactly rock n'roll for 3 off days), I am sure that will change over time but having learnt so much various things have changed for the good. I am sorry to say I had to exercise yesterday with a short 20 mins swim and 8ma's.....
The things that I will take away for life:
1. You can eat tones of food and lose weight (as long as it is the right food)
2. It really is impossible to touch the bottoms of your feet
3. You are what you eat (looking like a burger is unappealing!)
4. Jump Roping rocks, resistance bands are cool 
5. Memories of carrying my excess weight around airports is a strong motivator
6. I haven't had Achillies problems for 3 months, when I've had them every day for 3 years! That in itself is worth the price of admission.
7. You got to set yourself some challenges constantly in life otherwise the bad habits return
8. I love fruit snacks and eating 6+ times a day
Last but not least as this was about condition my wife took some photos of PEAK (well what it looks like for a nearly-40-something :-)
Other photos: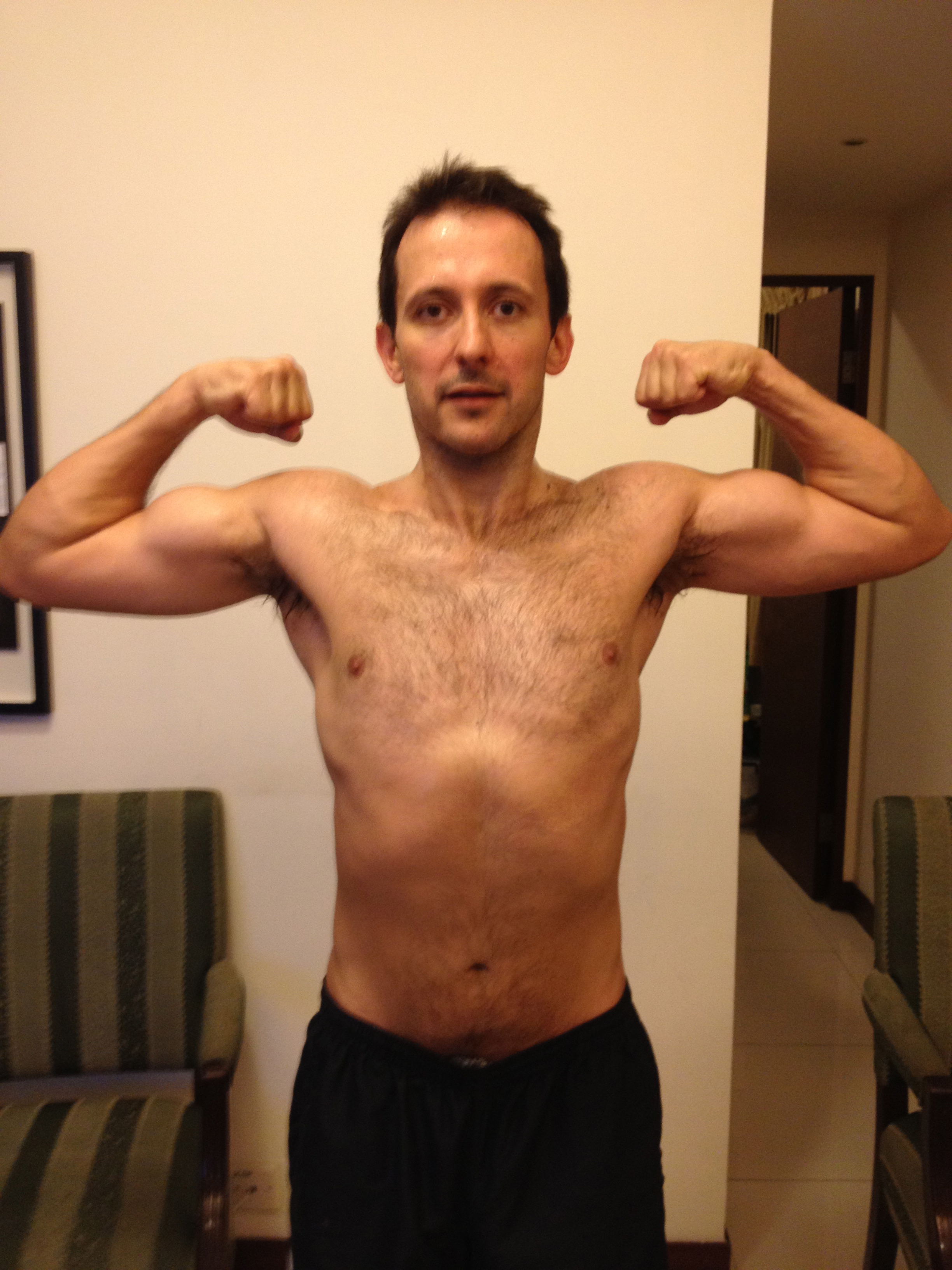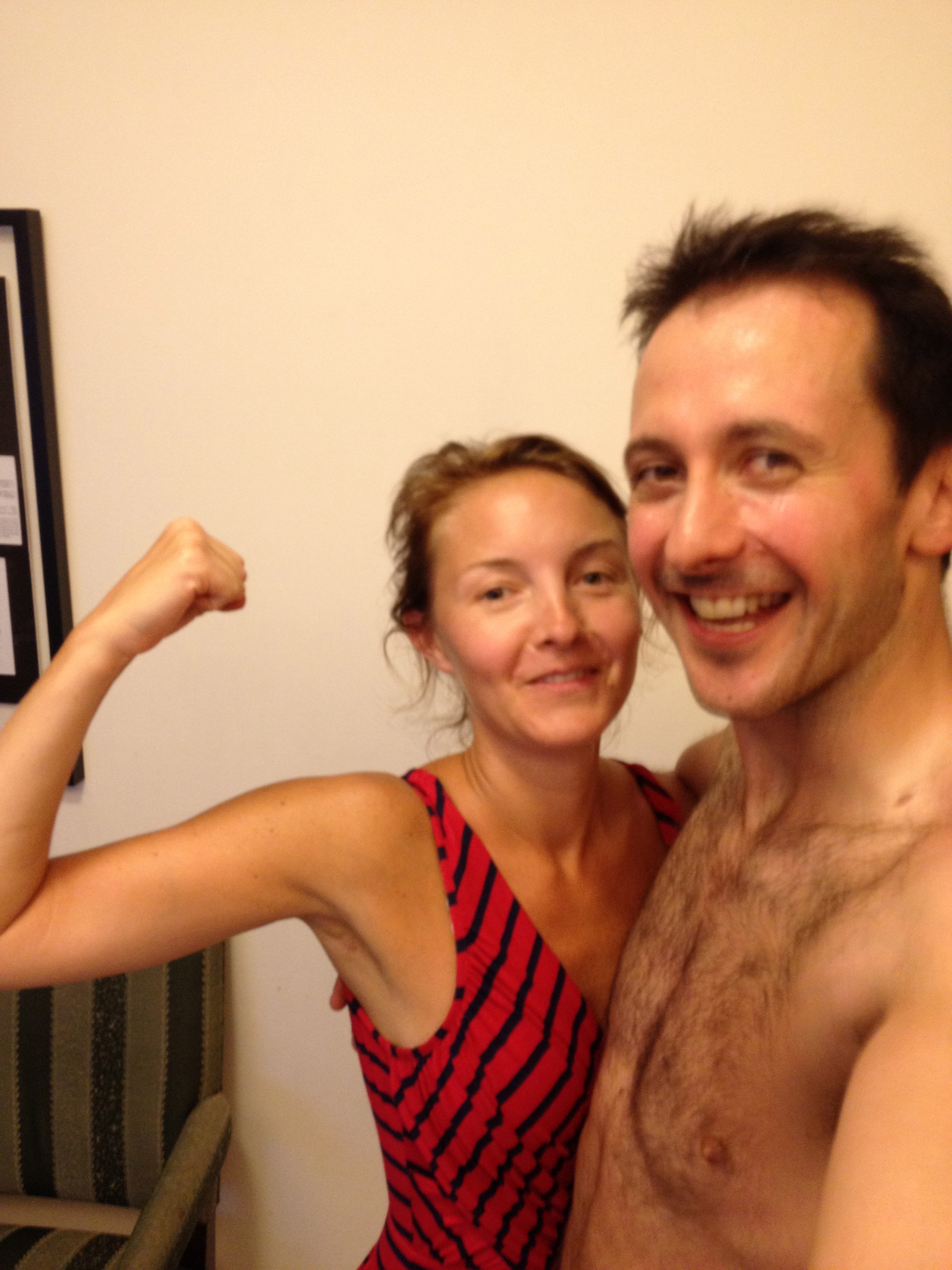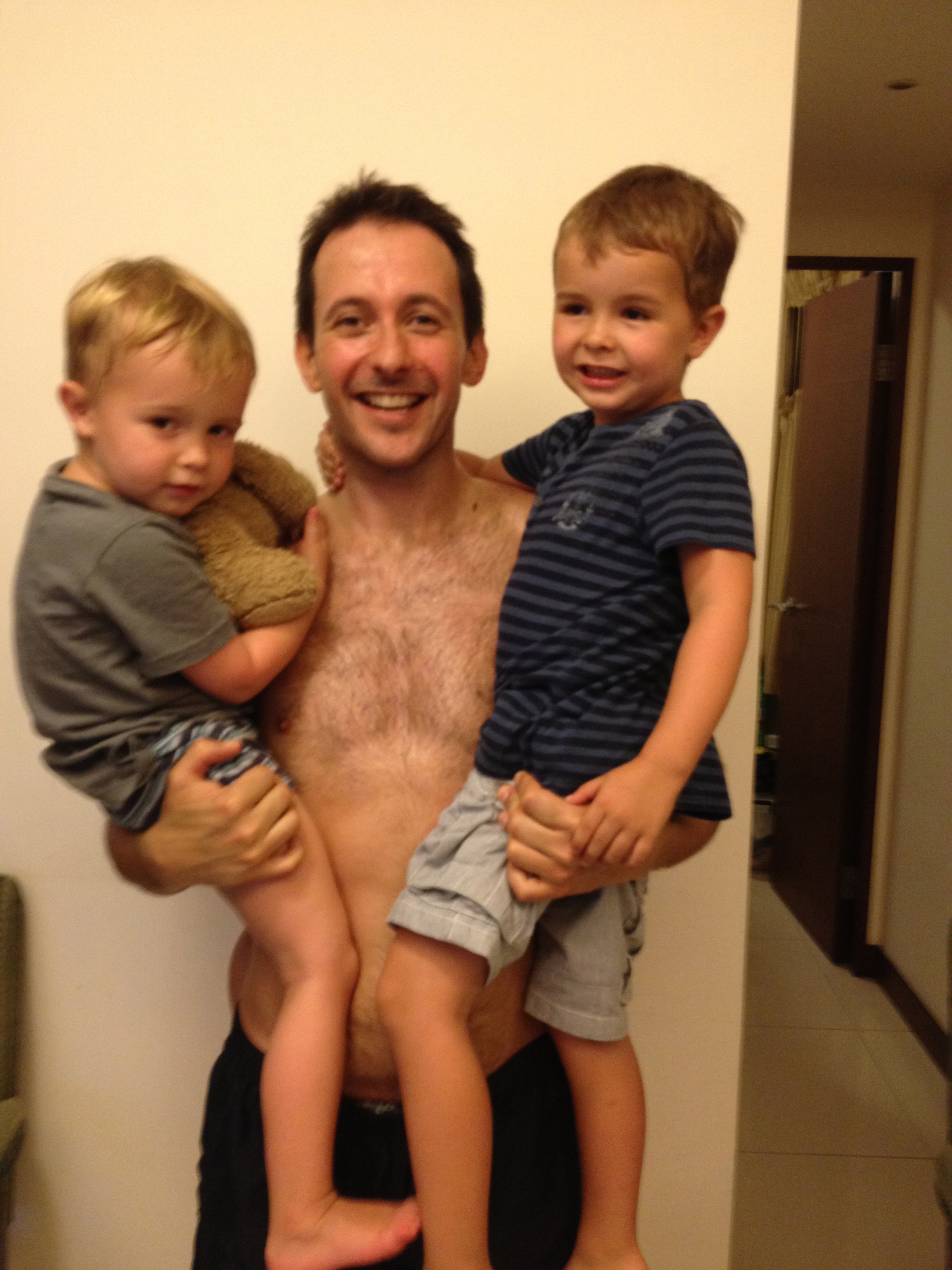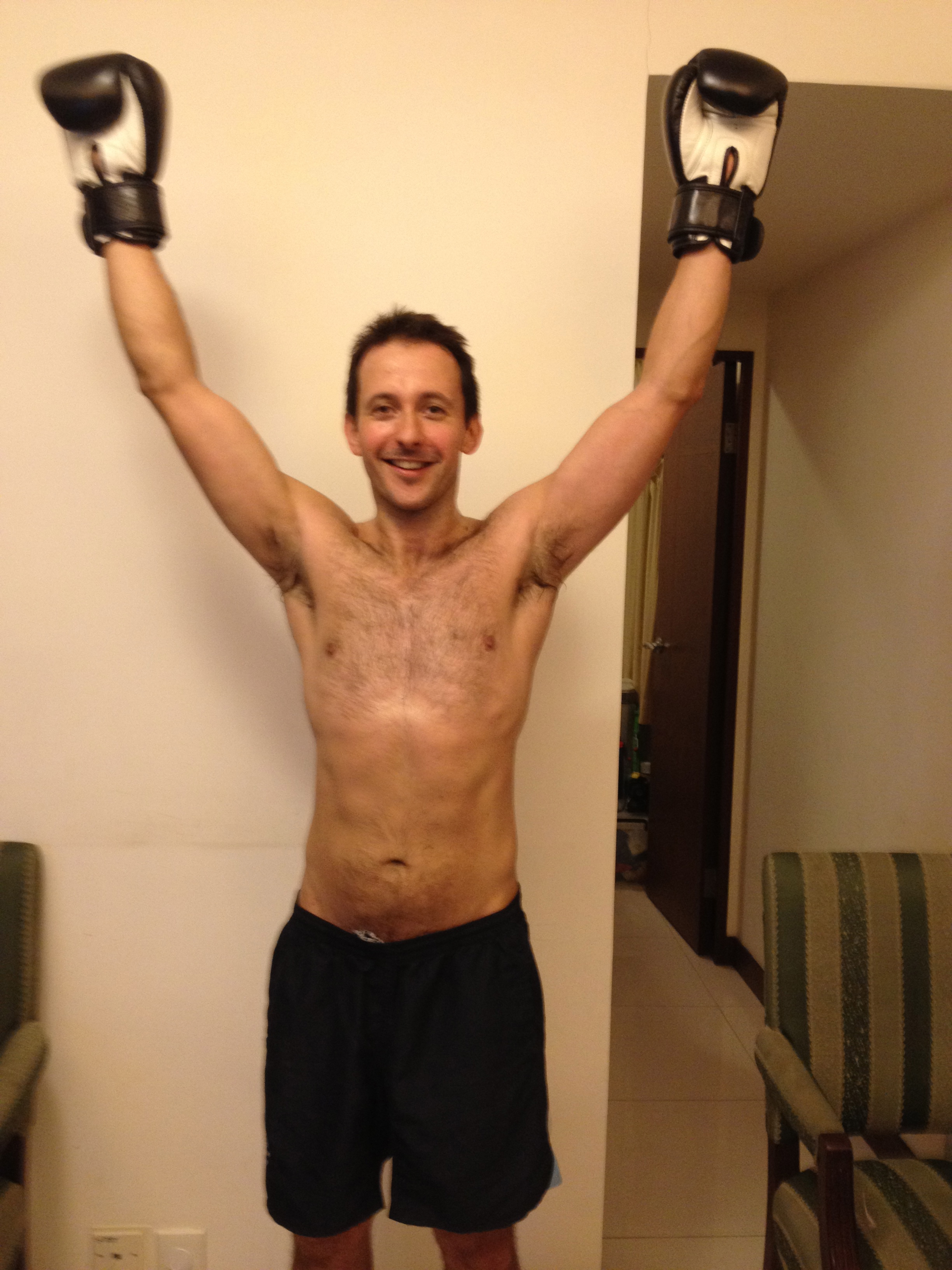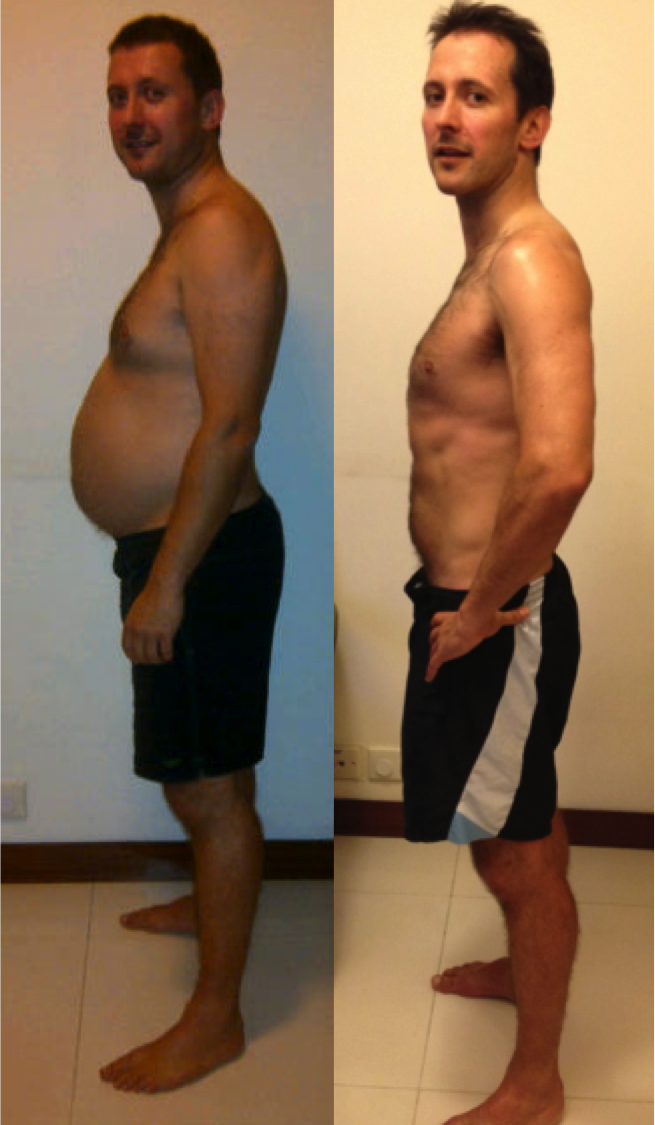 Tweet