KBells Day 35 - Home sweet home
Mar 18th, 2018 at 10:18AM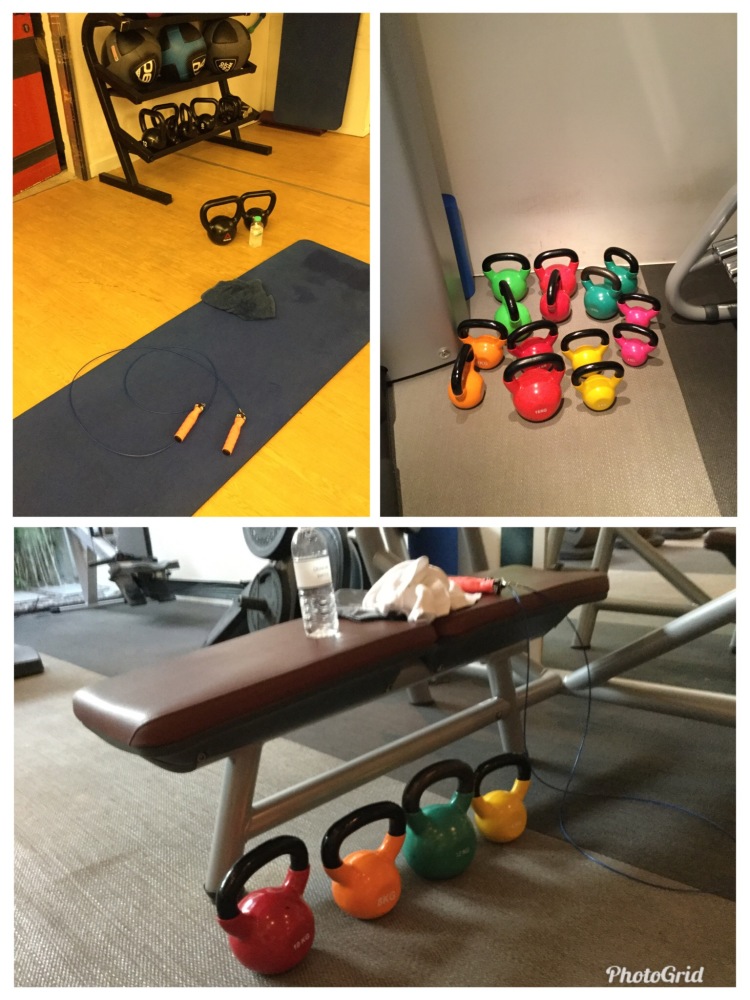 I finally returned home from my week spent in Indonesia and Thailand touring auto plants, ports and auto dealers. It was an interesting week, but it is always good to get home. It was 31C and humid, and the plants are not air conditioned. I find it takes a lot out of you walking around in the heat.
I will give myself a C for food and exercise. I got 2 workouts done for the 4 days (I head worked out early Monday before I left). Tuesday I had put on my gym clothes when I got back to my room, but had multiple conference calls in the window of time I had planned to workout and then a company I cover reported. And it took me until 11pm to write a note.
Wednesday evening I did get to the gym after getting to our hotel in Pattaya, and I was happy to discover there were bells. Thursday we had an evening event, and I didn't feel I could work out 8 hours after the last workout. I had planned to workout Friday evening when I got to my hotel in Bangkok, but I was exhausted from the day of plant tours etc, so I ate dinner and went to bed. I got up early to go to the hotel gym and was delighted to find a corner full of colorful bells in lots of different weights. I ended up using the 6, 8, 10 and 12 kg bells.
After returning Saturday evening, John and I went to the gym and I did a second workout. As my heel has been bothering me, I did 10 minutes on the cross trainer to warm up and then subbed all the one minute speed skipping with 70 seconds on the crosstraineer (as I ramp up the speed and resistance before hitting start). I found it more a demanding cardiovascular workout than the one minute in the rope. On the speed skipping, my record so far is 173, and generally I get to the high 160s unless I trip. Yesterday I only tripped on 4 of the 12 minutes of skipping, and hit the 170s 3 times, which is good for me.
Food on the trip was mixed. Breakfast was fine as it was buffet style and salad was available. I did have pancakes for. For carbs in Pattaya as they had this fun little machine that pops out 2 small pancakes freshly made when you push a button (it takes a couple of minutes for them to cook). Lunches were out of my control. Bentos on 2 days and a selection of small Indonesian dishes the third. Two other lunches were on the plane and I had ordered the low cholesterol meals, which were steamed fish and vegetables with a roll. Dinners I had too much protein but otherwise pretty good. Satay two nights but I did try the peanut sauce. The party night I did have wine. And there were no fruit snacks during the day.
On the positive, no chips were eaten. Indeed, all the food was fresh. Nothing packaged. And nothing eaten from the mini bar. Fortunately all the chips were Pringles, which I find taste like salted cardboard, so not a temptation.
It is good to be home. A quiet day planned for Sunday. The upcoming week looks challenging. I think I will move the rest day to Thursday as Wednesday is a holiday in Japan, and I would rather take a rest day on a work day.
Hope everyone has a great final week!
Tweet