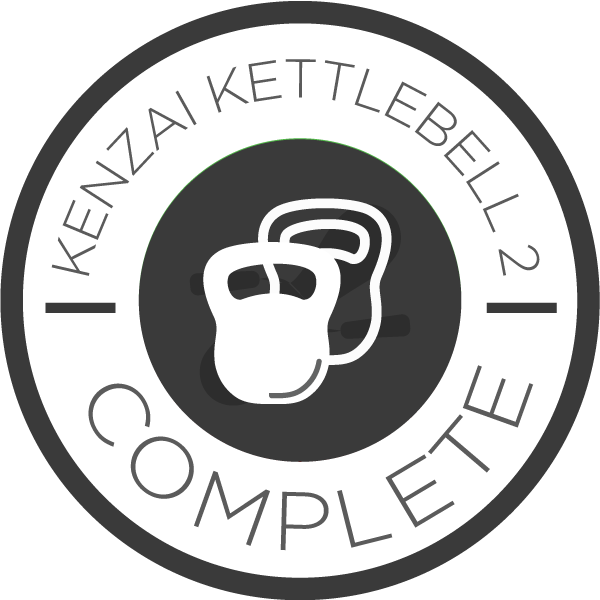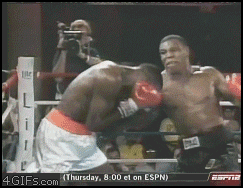 Right so woke up Saturday morning shoulder was very sore but not crippling like the first time 2 years ago. Though it felt like the same thing when it popped on Friday, the first time was much bigger impact, and was the first time, so was worse. Probably helps that I am in pretty peak condition right now closing out an intense Ranger/Mankini BLAST/Bellz/Deuce run. Went to Arisugawa Ortho and X-ray was negative, not dislocated, just strained ligaments/muscles, same same, rest is best, prescription anti-inflammatories and icy/hot pads, running and stretching OK, no weights. Woke up Sunday morning range still very limited and pain at many different angles but no worse, so I got that going for me...
Day 41: Modified Active Recovery. Sky Reach no reach just squat, all band Warm-Ups done without bands (all very shoulder-centric), Inverted V-Sits instead of Scoops, otherwise Rx. Per the Day 39 Lesson challenge/homework, I got outside (didn't go far, my driveway) for the 10 minute jumprope, which sucked, it was hot and humid, though was a great excuse to take my new Rx Smartgear outdoor jumprope mat for a spin, it worked, though a bit sluggish, 1475 jumps, and sloppy, 5 trips, my WORST session the past 40 days by far, previous worst was 2 trips, but whatevs. Oh and banged out a 45 minute run so I could check the box on the Day 28 Free Cardio workout. Oh and Fish Twist FTW. Always.
Day 42: (Not So) Sticky Bandit. Don't google the Urban Dictionary definition. Please don't. OK if you must, but don't say I didn't warn you.
https://youtu.be/ZdVAH8Z5O90
(You should watch the whole video because it's a classic but fast forward to 4:02 for the reference)
Doctor's orders, did the first cycle weightless, felt fine so upped to 2kg dumbdumbz for the 2nd then 4kg for the 3rd, stayed sticky throughout the cycles but not between (obviously), all good but for some minor whimpering on a couple of exercises, and knees down on the Push-Ups. The worst was the Typist Stretch, didn't see that one coming. Oh and Fish Twist FTW. But you already knew this. In related news, don't ever let it be said Da Fish doesn't give the people what they want, here you go @Maria V, the Fish Twist, or Half Lord of the Fishes Pose, Ardha Matsyendrasana (ARD-uh MAHT-see-ehn-DRAHS-uh-nuh). More often than not I've seen it on the intertoobs with the leg on the floor bent under, not straight like Obi-wan (and Jessie and Sonny), I feel like I get a better twist that way, but what do I know...
Right so aside from tripping over the finish line, dem Bellz were rocked, proper. This was awesome, again, still one of my top 3 faves, love slingin' iron ballz, the cycles, the SPEED rope. Shoulder aside feeling really strong and fit. Team Revenge was a solid squad, some new faces, some old bros, Ranger Eggman always runs it tight and clean, like a boss.
So what's next? Well by now you should know Spartan BEAST is next, next Sunday, the 12-week B2B Bellz were the perfect training plan...until I got punched in the mouth. Will see how I feel after a week of rest, will still head up to Niigata because Jessie and Sonny are doing the kiddie races and will spend the weekend in the mountains frolicking and onsening. As of this writing I plan on lacing up at the starting line with King Cocoa Butter and Rencoocooforcocoapuffs (EDIT: Dr. Renkenstein is OUT, post-op alien GPS device removed from hand, stitches), with the very real possibility I pull the plug at some point along the way if the wing starts barking, but will still walk through to the finish with the boys. After that was originally intending to do a double BLAST into Thanskgiving, but before the shoulder I was starting to feel burned out, so will take a month off and jump into something in October, if the shoulder is OK then Wifebeater BLAST, if not then will tee up (see what I did there?) something that is low impact AND earns a new badge (jonesing for some new hardware after 2 repeat Bellz in a row).
Today's featured selections:
https://youtu.be/lRq0BMGbJ-k
That's it suckers. Da Fish is OUT!
---