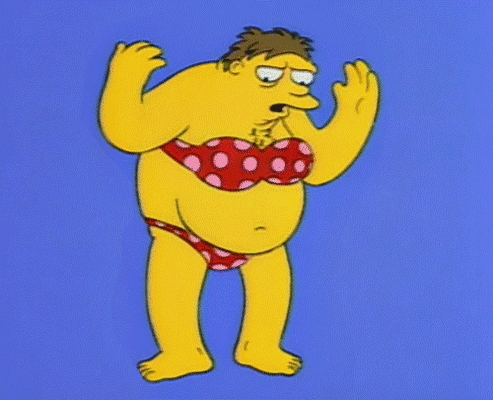 Perfect 10: 3 down, 7 to go.
The kids' annual elementary school Sports Day (Undokai) was Saturday. Blazing hot (low 30sC/90F+), exhausting to stand around in that heat from 9:00-3:30 doing NOTHING except taking pictures and losing at the adult tug-of-war (elementary school I think I'm still winless, pre-school if you recall Sonny's last Undokai we hired a tug-of-war consultant and won for the first time ever, so career combined I am probably 1-20 ish (you do it 2x, switch sides)). Jessie and Sonny did very well in their running and dancing and cheering, always a fun day, and they were on different teams, Jessie was red and Sonny was white, so Team Fish gteed a W! And my sun hygiene game was strong, lotsa lube, no burn.
Weekend workouts: I usually do most of the workouts on the stretching mat (when no on else is there), and take off both my shoes AND socks (to avoid slipping on a lot of the BLASTS), but Saturday there was someone stretching so did it in the main gym area floor, added weight with shoes on definitely ups the ante on many of the kicking/jumping/leg lifting exercises. Extra 10 seconds of Inchworm and Wall Chair did not go unnoticed.
Day 20 Jumprope 20:00 HYPER: 2860/20 trips. Only 2 trips in the first 1500+, 3 to 2000, the rest down the stretch. And many sharp stinging lashes on my hand, that HURT, but no scars or bruises to show for it. Kind of like when my pimp beats me with a sock full of oranges.
Day 21 Jumprope 20:00 HYPER: 2667/32 trips. Dumpster fire. Went no more than 400 clean (only once), at around 1500-1600 the trips surpassed the 1/100 target, closest I got back was @ 2100/24 but then the wheels officially came off. Awful session, one of the worst EVAR, going to chalk it up to exhaustion from the Undokai yesterday.
Day 20 MotD: Capper. No contest. Though worth mentioning the AOM Climber-Lunge Jump Twist-Push-up Balancer trifecta was a doozy, especially leading straight into the Capper.
Day 21 MotD: Sally. Doing Sally after something like the Sharm Scoop is just cruel. Loonie/Half Burpee was a formidable pair.
No booze streak: 21 days.
Today's featured selection:
https://youtu.be/Kr0tTbTbmVA
tl;dr
-Jessie and Sonny's sports day was fun, but hot.
-Day 20 Jumprope 20:00 HYPER: 2860/20 trips.
-Day 21 Jumprope 20:00 HYPER: 2667/32 trips.
-Day 20 MotD: Knee Capper.
-Day 21 MotD: Salamander.
---