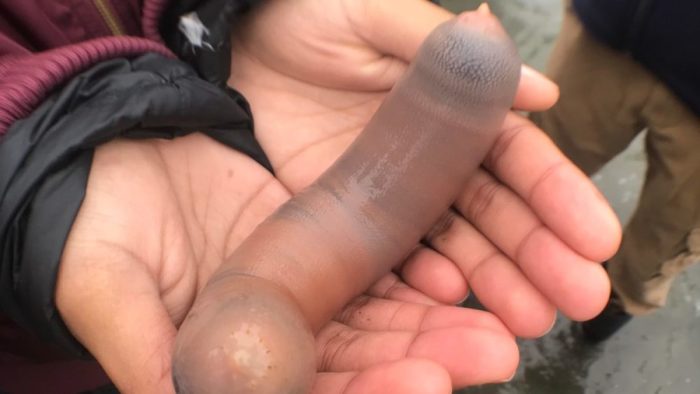 Here we are…so DAFUQ happened in 2019?

-There were some new themes/features: the NEW App (as if…more on this later), Blood Pigeon, tl;dr, acronym/code name key, hourly push-up challenge (going on RIGHT NOW, Week 1 start with 10 push-ups every hour for 8 hours (so 80 push-ups per day), +5 every week so Week 2 15/hr, Week 3 20/hr (which is where I am right now), Penis Fish (https://nerdist.com/article/penis-fish-thousands-beach-california/).
-There were some recurring themes: what sucks about the OLD App (wait, WHAT?), #drunkdudepassedoutonthestreet, CRUSHING BEFORE pics/programs/Spartan races/indulgences, Rucking, Tokyo Festivus, IRL meet-ups (A&E in Tokyo, Cheech and Todd in Tokyo, 55 in Shinjuku Station on the way to RWC Aussie/Wales, Cheech/Todd/Jimmy G/Murch/Elissa/Shafi at the HK 7s), run-commuting, counting, busted wing/PT, Fish Twist FTW!
-There were streaks: No Booze, Yes Booze, unbroken Jumprope, drunk dudes.

Right, so speaking of the NEW App, I had heard whispers about it on the dark web, so made some calls, gave a handy to a shady character in the back alleys of North Fairmont, woke up in an ice bath short 1 kidney but with the web link to the NEW App! I will withhold judgement (read: bashing) until I do a program on it, and you know how much I hate to admit it, but I found a VERY useful feature, at least for making the montages: if you go into your profile, PHOTOS, pull-down menu which lists all of your COMPLETED programs for which it has every weekly photo posted for that program. And that's it.

So here is the damage, BEFORE and AFTER montages, start top-left with Board Boot, then go left to right and top to bottom as you go down the list of programs below, Thanksgiving meal and dessert montages within the montage where Jan and Peter live respectively on the BEFORE montage, AFTER is self-explanatory, so Alice in the middle is Mankini BLAST and bottom left is Bellz Too.

Board Boot 14Jan-11Feb: started the year with a bang, epic BEFORE pic. Sneaky good program, and great excuse to post some sweet snowboarding pics.
Chizzle 11Feb-24Mar: epic FAIL BEFORE pic, coming straight off Board Boot, but love me some Chizz, and conveniently timed to NOT be on program for the HK7s.
Ranger Challenge 08Apr-06May: ran it a little looser than the first time but still "passed". Next year might try to push the "stretch" targets.
Mankini BLAST 06May-03Jun: if Chizz is the new ReBoot then Beach BLAST is the new Chizz, my new favorite program! And the Mankini is the new chaps; don't let it be said Da Fish doesn't give the people what they want.
Da Bellz 10Jun-22Jul: Phase I of Spartan BEAST training, was good to swing the IRON around after a bunch of HIIT, and conveniently ended the weekend that started the annual family beach week in NJ.
The Deuce 29Jul-09Sep: Phase II of Spartan BEAST training, probably my best AFTER pic despite aggravating my shoulder in the last week, and was still able to get through Spartan BEAST no worse for wear, opting out of some obstacles for burpees (total 6x30 = 180).
Wifebeater BLAST 21Oct-18Nov: great finish to the training year, wrapped up the week before Thanksgiving and I haven't stopped boozing or stuffing my gullet since, which is laying the foundation for yet another New Year EPIC BEFORE pic…

Right, so speaking of the New Year, will desperately need to jump into a program STAT, one that comes with a shiny new BADGE, so was thinking about Run starting 13-Jan, but that doesn't allow enough New Year indulging, so smelling like Konfusion starting 27-Jan. Unfortunately in the NEW APP I can't see the CATALOG of upcoming programs (shocker), but I gave a handy to a shady character in the back seat of a Corolla in the parking lot of a Walmart in Rochester and got the link to the 2020 Programs schedule, which you may or may not be able to see here:
https://www.kenzai.com/2020-programs-members/

Today's featured selections:
https://youtu.be/gFtb3EtjEic
https://youtu.be/uvRBUw_Ls2o
Dats it! Have a happy and a healthy! Laterz suckerz!
---