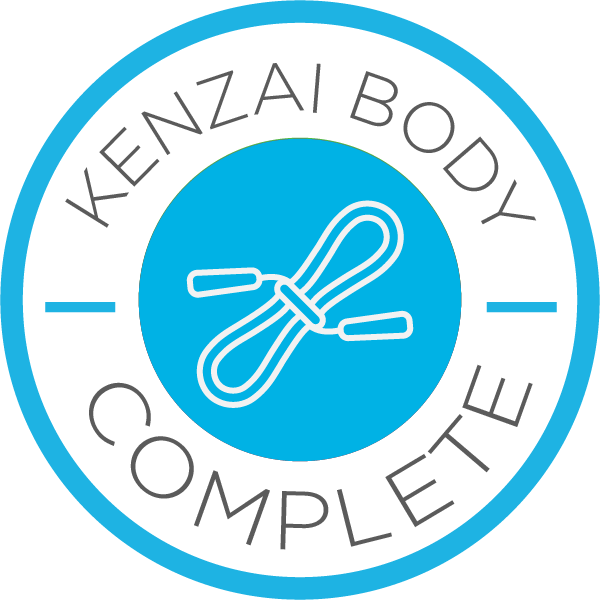 As I wrote last week, my Kenzai journey was not what I had originally expected. I had imagined my photo on Day 90 to reveal a new toned, strong, fit, healthy physical body. I imagined I would rock this program in the traditional sense and have the physical results and the long term habits to show for my effort. I am not going to lie...I REALLY wanted that outcome. But I am coming to terms with the fact that it simply wasn't my intended journey. Like it or not, I had other lessons to learn that were more fundamental for me personally that have to come first.
Kenzai has forced me to look in the mirror and see things I never wanted to see in myself (because that would mean changing them!). As I reflect, these issues aren't new but I managed to live in denial for decades. I might have continued to live in denial for a few more decades if Kenzai hadn't expose them so glaringly. The trick now is not to retreat (which is exactly what I want to do...go back...forget...denial was a comfortable place!) but to face these issues head on.
I need to accept responsibility for the fact that I am the only person who creates my life - so if I am not happy with my health, I need to make fundamental changes.
I must take a good long look in that mirror. Be honest with myself about what I want. And then have the courage to take action towards getting it.
I am incredibly grateful to the Kenzai program and of course the people who bring it to life. Thomas, Cecilia, Yvonne you have all been a great inspiration! I had thought Day 90 would be the end…but for me…Kenzai was just the warm up…and today I begin my next journey to lasting health and well being…bring on Day One.
---