Kenzai Mind Day 0 - Where's the on button?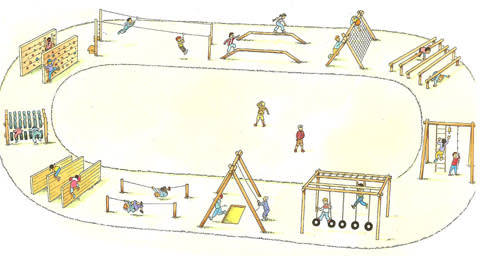 I woke up this morning with that "Holy shit! It's Christmas" feeling. Day 1 of a new Kenzai program! Whoopee! Unfortunately, it seems that I am awake before the program actually switches from Day 0 to Day 1. I know, you're like, WTF are you doing up before 4AM?! It's just my constitution. I crash between 8-9 at night, wake up with the birds...and, yes, there actually was one bird calling at 3:30 this morning. Enough excuse to get out of bed after I settled Bianca back to sleep with a warm bottle.
So, nice to be back after a long absence. I was in Kenzai hibernation. Well, actually, I've been busting my butt at my day job for the last couple of months and needed to take the time to focus on that aspect of my life. We turned in our FY2018 report on Friday, and now, I'm under a little less pressure. Perfect time to try a new Kenzai adventure. I feel grateful to be able to come back to this Kenzai Kommunity and find a program that addresses exactly my needs at this moment in time. I'm even double grateful to be extended the honor to assistant train Mind. I look forward to navigating the obstacle course of the human mind with all of you!
Tweet