KMind Day 37 - Fire, fire, fire
Dec 11th, 2018 at 11:29AM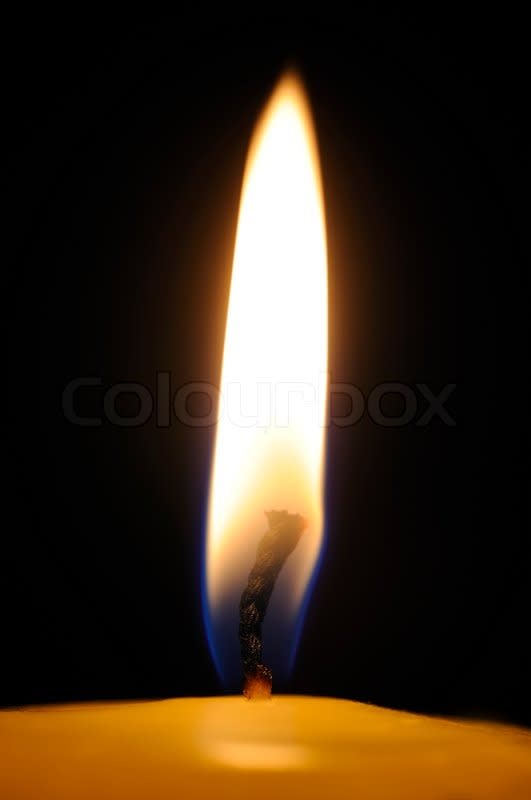 I did the candle meditation yesterday morning. I was up early enough to catch some darkness and quiet. I loved it, mostly because I love looking at fire and candle flames are a pretty cool subset of fire. No cessation of thought chains with this mediation, but I will say that the quality of thought chains was improved. No petty to do lists or worries. I was busy contemplating the flame and its potential, and then paralleling that to a human.
I saw the flame as a calm, controlled version fire. Sorta like a person meditating. Sitting still and flowing with the breeze (thoughts for the human) but not reacting to it. Still, no matter how calm, there is the potential for creativity and destruction in that one tiny flame. I could take that flame, light a fire and cook breakfast, in which case the flame would be contributing to creative forces. I could take that flame and burn down my house (I will NOT do that), thereby contributing to destructive forces. Fire is passionate and unpredictable...sorta like most people most of the time. People have the potential to go either way with their passions....creative, destructive.
Also, I considered how the first humans to control fire must have been in complete and total awe of the power of it. Seriously? How could they not have been? Sure, I can grab a lighter or a match and have a flame going in seconds, but making fire used to be hard work. Or, the potential to start a fire had to be nurtured and carried around, no taking it for granted.
I found all those thought chains to be super fascinating so I just followed them through to see where they'd go. Fun meditation. Back to the normal today.
Tweet