KMind Day 38 - Sleep
Dec 12th, 2018 at 12:33PM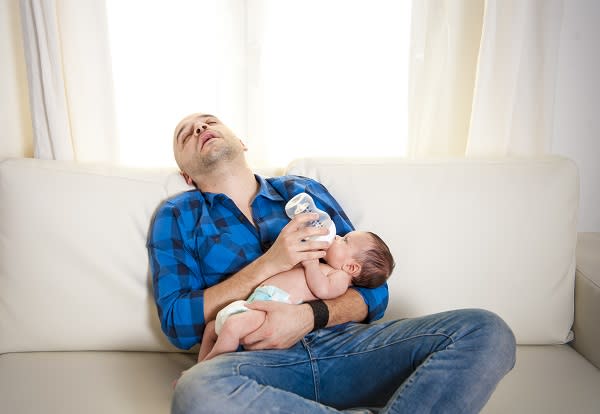 Interesting that we should get a sleep lesson today, since I wrote a Kenzai Note for Kenzai Life on Saturday about sleep and it's benefits. I appreciated all the tips on good sleep hygiene, but as you all know too well, those tips are not as effective for parents of small children. Some nights are good, some nights are bad with children. No matter how fantastic your sleep hygiene. I am certain for the last 4 years that I've been operating at sub-optimal levels. :) I like the fact that the lesson acknowledged that getting sleep is not always easy.
My first daughter started sleeping through the night at around 3 years old. My second daughter is 1 now and sleeps okay. She wakes a 2-3 times a night depending on if she's sick or teething. Last night, she coughed and threw up in bed some time in the wee hours of the morning. I cleaned her up. My partner cleaned the bed. She went back to sleep easily...I did not. This is life.
I do have a couple of habits that I keep as a parent that help to maximize sleep that I can add to the sleep hygiene list. First, I sleep when my baby sleeps. We go to bed on average around 8pm. I rarely get back up after going to bed with her. It helps to take advantage of this part of the night as it is the time she sleeps most soundly. Second, we all have a nightly routine that helps the kids wind down for bedtime. I rarely need to fight with them to get into the bed and most of the time, they fall asleep quickly.
I'm not clear on whether the family bed situation helps or hinders my sleep. I prefer the family bed because I don't need to get up to address night time complaints from my baby. But, maybe she'd sleep better if she slept in a separate bed? Some people say so. Anyway, for me, it feels right so I'm sticking with it. My 3 year old is experimenting with her own bed. She has one in our bedroom. Some nights she sleeps in it; some night she sleeps with me. I like the idea of naturally allowing her to choose the time that sleeping on her own is right. She's getting there.
Tweet