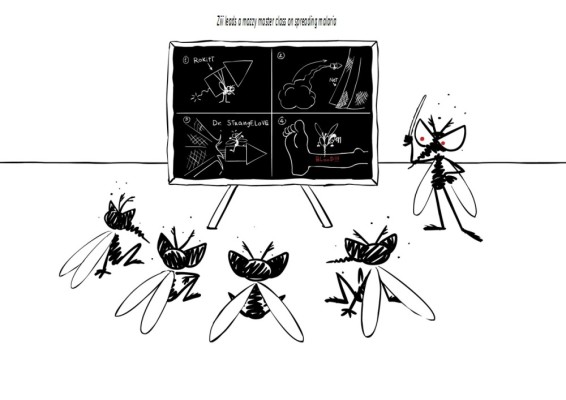 I've finally isolated my problem. Malaria. Although it is a self-diagnosis with a rapid test, I am 100% confident in my appraisal. After two great asymptomatic days, I was bull-dozed with the worst headache of my life, fever and chills last night. It was horrendous. Even my ibuprofen didn't take away the headache completely. I did a quick search on malaria symptoms and found that in some people it can cause back pain. Also, symptoms run in 48-72 hours cycles because of the life cycle of the malaria parasite. While I thought I was getting better, the malaria was redoubling their efforts to make my life hell.
The doctor here in Lusaka diagnosed me with constipation and trapped gas. I literally looked him direct in the eye and said, "No, sir." That was Monday night. According to him, my malaria test was negative, but maybe since I was asymptomatic at the time, they weren't able to detect it. He wanted to admit me to the hospital and treat me with an enema. I discharged myself against medical advice and told the medical evacuation folks that I'd rather wait and see over the next few day. Glad I made that decision. My insurance company would have paid $1000 for my digestive system to be fully cleaned out, and I would still be carrying malaria.
Treatment is with Coartem for three days. I've decided to post-pone to the February Reboot to be certain that I clean my body of the malaria and have time for a full recovery. Then, I can devote myself to a more effective Reboot. This is my first experience with malaria. I pray that it is my last.
---