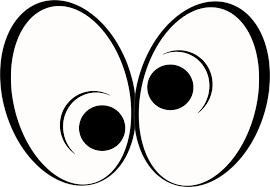 First off, let me give my apologies for my long absence from the blogs. An unexpected work trip threw me for a huge loop. I am trying to make up for it today. I've posted a Week 6 picture. There is a baby on my back and crazy eyes on my face. The last 10 days were rough, to say the least. I've questioned my career, my ability to be a parent, my worth as a human being and probably daily have thought, now, what is the purpose of life?
Anyway, it all started with in invite to be a part of a proposal design workshop for some education/health funding from the US, which was an interesting experience that I won't talk much about here. I hauled the entire family, 2 children, nanny and even my manfriend 5 hours in a car North to Lilongwe. We got a nice 3 bedroom, self-catering apartment...still didn't have consistent electricity or water, but that is normal in Malawi anywhere you go. Everything should have been set for me to continue the routine and cook up my diet properly. Here's what actually happened. I ran once and did one strength workout. I was 50% on diet, maybe. There was something about being out of my house that felt like vacation (even though it was a working one) and did big damage to my routine. I also couldn't pass up a fantastic Valentine's dinner date, in which my dinner was fairly compliant but my dessert wasn't...I did not take a picture but chocolate and ice cream and frozen creme brulee were involved.
I arrived home Wednesday night. My baby and I immediately developed a cold. We didn't sleep much the first night back, and in all honesty, I didn't sleep much the entire time away. Kids, kids, and kids. Sleep just isn't my strong point these days as I've mentioned copious times in ALL of my recent posts. The lack of sleep is just catching up with me. To be honest, I don't even feel bad about taking some time off from the workouts. My body just wasn't recovering properly. I made it out this morning for a great run...not 8KM, but 4KM. I'm just happy to have gotten out the door. Then, disaster, my nanny told me that her brother is sick, and she'll be traveling tomorrow and gone for 3 days. Shit. My manfriend, who usually is a great help, is also not here right now. Those are my two rocks of support, gone. No help with the kids at night. And, my older daughter caught my cold and has developed the same croup cough and wheezing that put her in the hospital last time. I lost it this morning. Sat down and cried in the shower. Anyway, we've battled with the cough all day but I think I found the winning combo this evening and that she won't need the hospital this time. Fingers crossed. I will make it through. This too shall pass.
More and more, I'm starting to realize that I've got to start figuring out a better way to care for myself during this period of my life. Babies and young children suck the life out of parents. Literally. My baby has her face stuck to my boobs all night long. Maybe this isn't the time for me to be trying to reach perfection on a training program. This is a season of middle ground, balancing acts and forgiving myself for my lack of perfection. Through it all, though, I am still dropping the pregnancy weight. Down from 55ish kgs to 51ish kgs. Breast-feeding is a great weight loss strategy.
My goals for this round of training were to reach 50kgs and get myself out on the road and running again. Weight isn't typically a goal for me, but after pregnancy, it is an easy way to track progress. Once I reach 50 kgs, I'll need to start using other measures to track my body goals. So, looking at those goals, I believe that even with this hiccup I will meet them. I've already met one! And, I that is something to be proud of....
Have a great week, team! I promise to do the round and catch up on your blogs very soon. Xo!
---