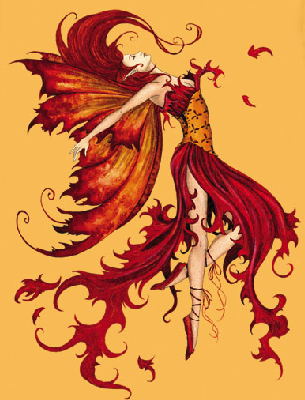 One of the questions Thomas asked us as we did our usual program introductions was, "What keeps you coming back to Kenzai?" I answered community and variety, but my answer is deeper than that really, and I didn't realize it until after I read today's lesson. I keep coming back because I sense a group of kindred spirits. Fellow searchers trying to ground themselves in a life philosophy that enriches, energizes and nourishes their souls. I keep coming back because I am connected to these people in this virtual place by more than fitness and nutrition.
Today, Kenzai Reach asks us to reflect on this question, "What beliefs and philosophies do you base your life choices on?" Gee, Kenzai, funny you should ask as I've spent the last 2 years flailing around to find an answer to this question. Mostly unknowingly but recently purposefully.
A year and a half ago my mother passed away. Two weeks later my daughter was born. Two significant and interrelated rites of passage. In some ways, I lost myself for at least a year after these twin events. I think of them as two sides of the same coin, yin/yang, light/dark. During that time, I felt a deep connection to the mystery. I explored many texts about dying and being with death trying to understand what happened to my mom. I read tons of parenting books to help me get a grip on how to care for a new life. I spent very little time on me. What little time I didn't devote to my daughter went to my husband. I never properly mourned the passing of my mother...there just wasn't time or enough mental energy to do it, and I still don't feel quite ready. The time will come.
A few months ago some events happened that sent my life into a tailspin. I won't go into details as the wounds are still too raw and ragged to share publicly. One day, many years from now after all of the fall out has settled and the path is clear, I may write about it. For now, it is only appropriate to share my reaction to the events and the process that they have put in motion. Finally, I realized it is time for me to stop giving of myself so freely, stop listening to all the advice and to start nourishing my beliefs and letting my deep, heart values guide my life choices. All of the things that happened in the last two and a half years took me away from who I am in my soul. Marriage, the death of my mother, the birth of my daughter. Now, it is time, for my sake and to provide my daughter with a proper example, for me to decide on my core beliefs and philosophies and to start living them daily.
I am reading a book right now, "Broken Open" by Elizabeth Lesser, that refers to times like these as Phoenix Processes. I am indeed at a crossroad where I can either burn to ashes in the flames or arise reborn as a phoenix. In my reflections these last few months, I decided that my core values are simple, quite simple, actually. I aim to live my life as authentically and honestly as possible...to use my inner compass as a guide and let the noise from all the people around me fall aside. I want to close my eyes and feel the path that will lead me to my best self. Six years ago when I started the Peak Condition Project I was in a similar space, though there was less at stake. Life is cycles. I've cycled back into chaos and am rebuilding yet again. Bigger and better!
In the last few weeks, I've been meditating on my root chakra...finding ways to ground myself so that I can move forward from a place of stability. This weeks focus on grounding came at an apt time. The poses complement my own attempt to get back to my roots and heal that place that's been neglected over the last few years. As such, I made the decision to apply to a new job, which as you've seen from a previous post I got and accepted. I know it is the right time and the right place to go. My whole being resonates with the correctness of the choice. My first step towards authentic living with many more steps to go and many more decisions to make.
I posted the image of this fairy years ago to complement another blog post. The image still resonates with me and represents in a visual sense how I want to live my life with passion, with fire, with love.
---