Headstands and alcohol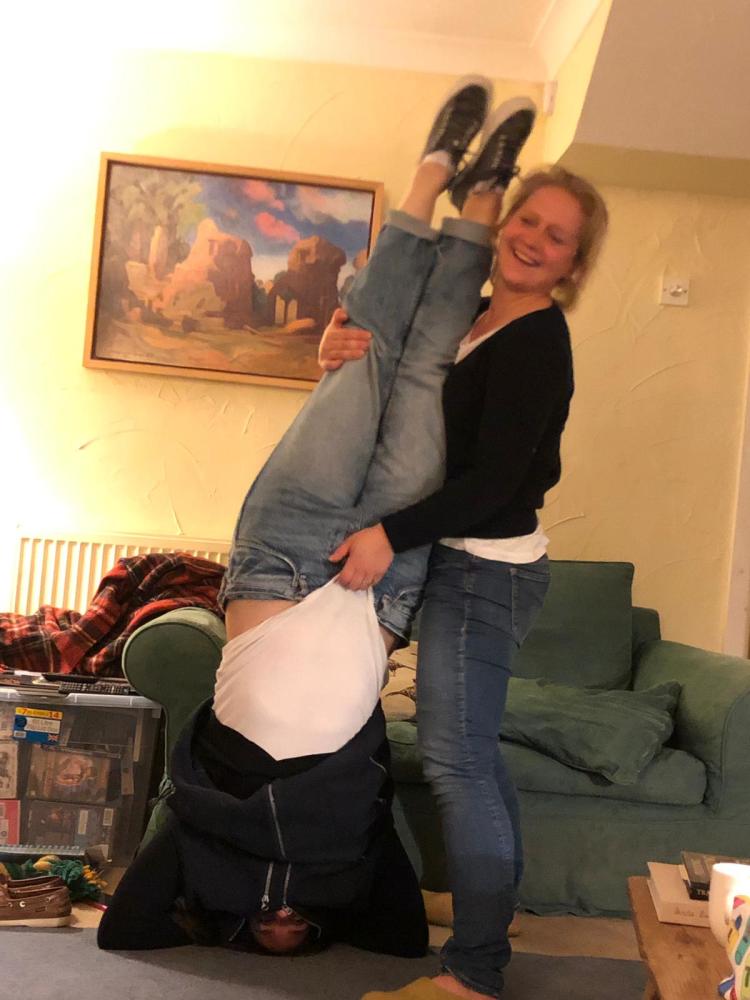 Hi team, I'm sorry I haven't blogged for a while- I've been extremely frustrated with my shoulder and unable to do much at all for the past 2 weeks. Good news is that I was able to go for a run over the weekend and am finally able to sleep on my injury side so it's clear things are moving in the right direction.
I've noticed my appetite dramatically reduced too and have lost a few kgs which is one silver lining. I have a body type which actually makes it easier for me to lose weight when I'm not training. With lots of friends and family weddings coming up, I'm pleased to be slimming down but am very much eager to firm up again.
The photo is of my sister and me over the weekend. She loves yoga and we were talking about doing head stands but I couldn't manage one at all with my shoulder. She struggled too but I think that was more to do with the several glasses of wine she'd had :)
I'm still running clean on the alcohol front (as promised) and am loving it. As someone who enjoys wine so much, it makes me laugh how much I enjoy NOT drinking it. So fickle.
Have a great week everyone!
Tweet