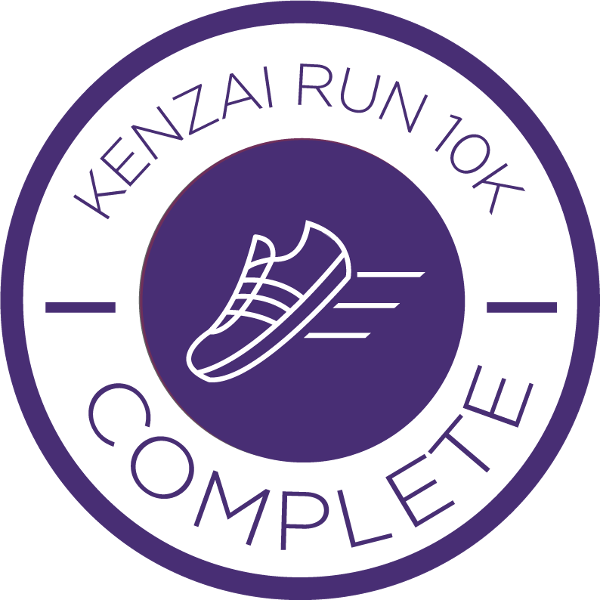 K Run DONE!
GRADUATION POST
I've LOVED Kenzai run. Having been a runner for basically ever, I've been wanting to do this programme for a while but was always in two minds in a funny way. Running has always been something I do alone (or with my dog) and I didn't love the idea of that special time being interfered with. So stupid really! Anyway, its been amazing to do. I've enjoyed the way it hasn't made me change my fitness routine too much- its fit in with my life more easily than other programmes have and in that sense has been less of a challenge. Not always what one wants but for me, at this point in time, its been a perfect way of bringing back focus.
The biggest take aways have been from the lessons from which I've learned loads. Running techniques aren't something you get taught as a personal trainer unless you specialise and I've felt huge benefits from focussing on form, and lots of other little tips.
I haven't been focused on timing my runs, mostly because I dropped and smashed my phone on a run several months ago and am back on an old one without all my apps. I've basically stuck with 2 routes I knew the distances from before and have worked on estimates around those. I've enjoyed the sense of freedom thats brought but sorry I don't have more stats to bring to the table. I did the final run in just over an hour (but there is a massive, steep hill at the start which takes about 10 minutes to jog/walk up!) and I'm pleased with that.
Thanks to Kate P for encouraging me to crack on with this with her, and to the rest of the group, and to Patrick for their comments along the way.
And finally big kudos to Malia and Patrick for probs my fave programme since PCP. Its been AWESOME!
Tweet