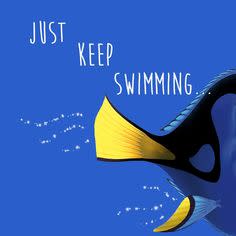 I'm enjoying reading the lessons on this program, particularly ones that remind me to keep pushing on through the runs, and indeed through life :)
I'm currently working my way through the final few weeks of a five year course in nutrition and as is often the way with long term projects (so I'm told), these final few weeks feel like I'm crawling up hill through mud! It's weird, the tricks the mind plays on you in situations like this. I'm getting good grades and yet my confidence levels are super low. I've been excited about reaching this point since day 1 yet suddenly I'm terrified about whats next.
It's a similar story with my fitness. I'm probably the best shape I've been in years, yet I look in the mirror and feel rubbish. I struggle to get the out the door to my lacrosse practice (my all time favourite thing!) or for my runs. I don't feel the need to psychoanalyse myself too much but I imagine it has something to do with feeling daunted at the prospect of life changing, albeit in a way I've planned and worked by arse off for.
Anyway, my point is, I've been 'metaphorising' the lessons where I can to help me keep moving forwards. Like a lot of people, I don't enjoy running up hills for example, and its something I've actively avoided. But the simple pointers like shortening my stride and leaning into the hill make it so much easier. And giving myself permission to go a bit more slowly makes a difference too.
My mantra has been a simple one but its a goodun, see above! :)
---