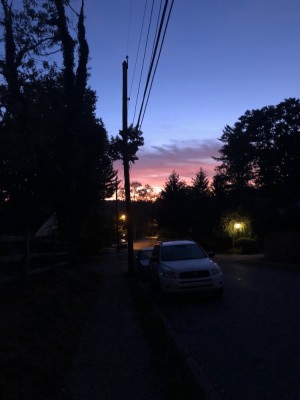 Before Matt B asks, here is a short intro (and decoder ring for all of the acronyms and buzzwords):
I'm Jim, and I live in LOVELY Cincinnati, OH. I am a recovering chemist by trade, meaning I worked in big pharma and dealt with big corporate BS for 20 years before switching gears and getting into the beer industry in 2010. Currently I work for Rhinegeist brewery, formerly the Head Brewer and now Chief Science Officer, I have been with Rhinegeist since before Day 1, and we are now the 28th largest brewery in the US. To say that I love my job would be a massive understatement.
I started Kenzai 2.5 years ago after having worked a lot of long hours with poor diet, which conspired to cause me to gain about 25 pounds. Finally am working more normal hours and in a pattern of eating better and jumping on Kenzai programs every so often (KB1, Bellz 1, Chisel, Bells 2, Chisel (again), KB2, Beach Blast, two Ranger Challenges and now Run). I enjoyed the program so much that I came on board as an AT a little over a year ago. I tend to throw a few extras in here and there, I really like doing stair workouts as well as hitting a couple of local HIIT gyms (1 More Rep and Carter Fit AF). Also enjoy the occasional yoga class, as well as Kenzai 8MA (8 minute abs):
https://pulse.kenzai.com/8-minute-abs-kenzai-style
Speaking of stairs, managed to throw in a few laps yesterday afternoon:
https://connect.garmin.com/modern/activity/4140440383
At Home Base® we have a fairly well stocked arsenal of kettlebells, exercise gadgets, and a bevy of jump ropes which includes the might Zeus and Kronos:
https://www.rxsmartgear.com/limited-edition-zeus-8-6/
https://www.rxsmartgear.com/limited-edition-kronos-16-2/
Today's run was done over at Ault Park, which is a great setting and also throws a few little mini-hills in for fun. Run ended as the sun was starting to ascend from the eastern sky. Awesome. Also threw 8MA in again today to round things out. I did forget to bring my headphones today, so the run was done sans music, which I think is a great exercise for everyone to try on occasion. No excuses!
https://connect.garmin.com/modern/activity/4142504600
Have a great day Team Dnieper!
---