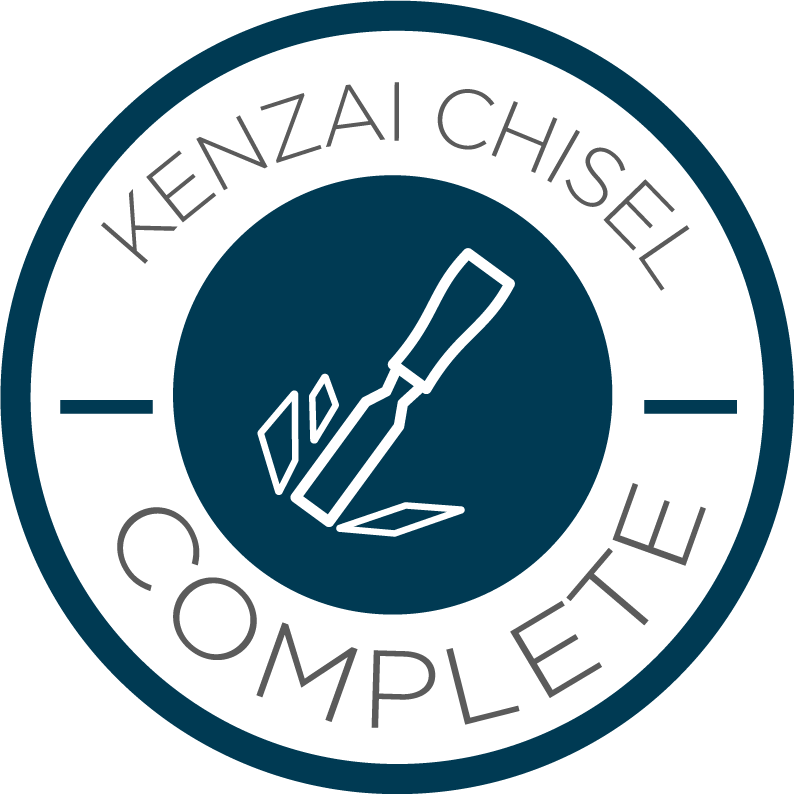 Chisel Graduation Post:
GRADUATION POST
Here we are Team Cyclops, at the end of another incredible Kenzai Program.
As far as teams go, this one was the most active, motivated and energetic yet. Your energy and enthusiasm were inspiring, infectious and just plain awesome. You all killed it, crushed it and chiseled it like champs!
Overall quite happy with the program. 7-8/10 on the diet front (always seemingly my Achilles heel). Nothing too far off the rails, a few sips of wine or beer here, an off plan small snack there. I actually found myself for the most part eating (probably) not enough. I don't really like eating too many carbs in the evening so most of the time my "carb allotment," in the evening came in the form of starchy vegetables: potatoes, corn, etc instead of rice, pasta (which I almost never eat), bread, etc.
Weight is right about the same as it has been since the end of KB1, and Kettlebell 1: 167 pounds, +/- 2 pounds. Matt Berlin says once you get your training down to a science that your body gets into a homeostatic state where the weight just stays the same. I think I'm close to being there.
From a distance it looks like I dropped a bit of fat, as you get closer, the arm veins are popping a bit more, a little more ab definition, love handles have shrunk a little (still present though).
As for workouts, 42/42...not even a hint of not getting them done. Plenty of bonus workout with the Vertical Mile happening early in the program and starting the first 5 days of the program in Alaska. I felt like I blasted through the Vertical Mile while keeping my heart rate just below the red zone. Huge win in my book for sure.
As far as the misses on this program: not many. I wasn't able to bang out any more than 38 pushups in a minute (this was a self imposed challenge). Not a big deal as that wasn't a primary or even secondary goal for this program. Second: I think this program is all about managing expectations. Patrick's last lesson rings very true, it won't take you from a couch potato to a 6 pack in those 6 weeks, but it is like putting that final coat of polish on the car and makes you shine! Another thing that I noticed is that my overall strength on body weight exercises took a hit (not surprising). Pull up and dip strength went down. So this is one of the prices one pays for HIIT...not really a strength builder but a fat burner and a way to increase anaerobic efficiency (primary) while trying to preserve muscle mass (secondary). Again, this was all spelled out in the lessons, so I consider my expectations sufficiently managed.
I will likely try this program again, and am intrigued by the idea of using it as a revved up Reboot plan, or as a prelude to a strength training program like Kettlebell (1 or 2). I haven't tried Iron yet, but I think doing Chisel before Iron (if you want to suffer like that) might be a great and magical combination for the dedicated trainee. Matt B did them in reverse, and it seemed to have been successful? :)
Lastly: I feel great! A little tired, and the last workout seemed to go by way too fast. As is my own tradition, I plan a victory lap workout tomorrow morn...I'll blog about it tomorrow. And I will also follow up with a double-hang video as I am gaining some serious hang time these days. Tonight Aimee and I have a date night out, with wine (she had been shadowing me on the program). This week will likely be some yoga, rest and some long cardio sessions leading up to the month long Ranger Challenge starting next week. And after that, Kettlebell 2 is calling to me starting on June 11. Momentum is a great thing when you keep it moving!
Get some rest, have a well earned indulgence and most of all, we did it Team Cyclops and Chisel Group!! Can't wait to read all of Team Cyclops graduations posts (oh yeah, you also Dermot, I haven't forgotten about you!)
Peace out!
Tweet