May 19: HAIL yes!
May 20th, 2019 at 12:38AM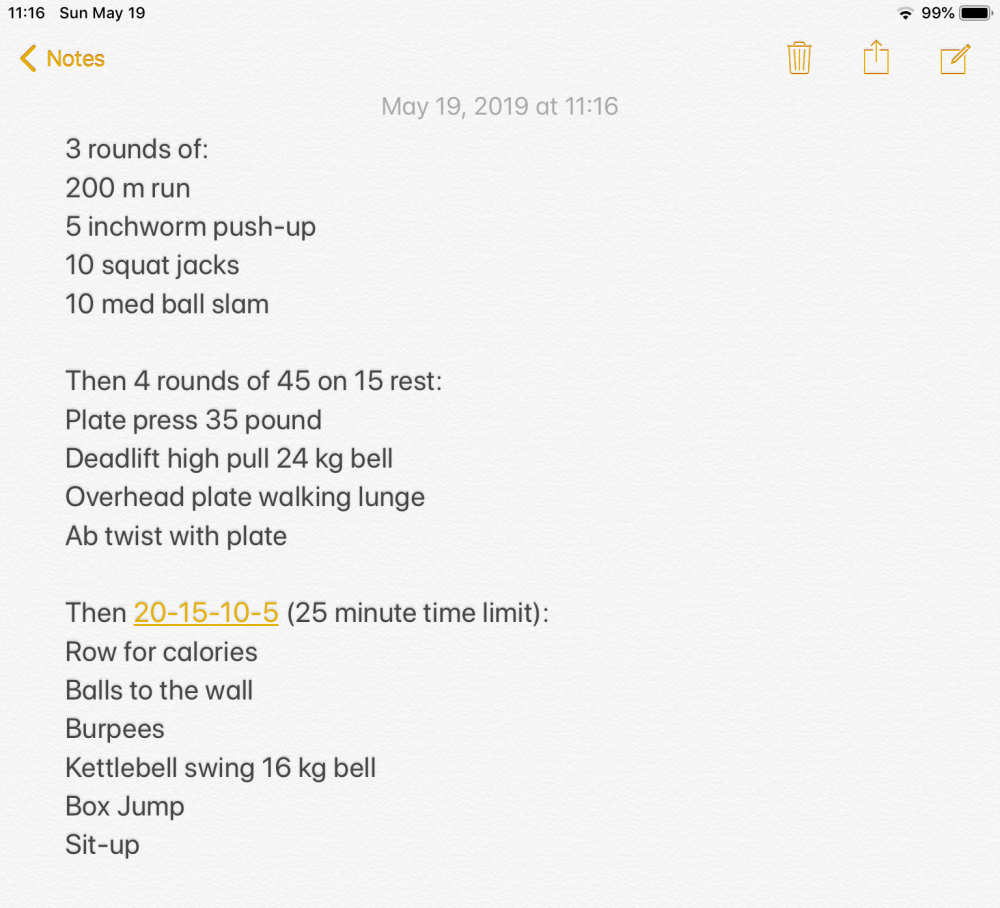 Another good HAIL workout at ICE NYC gym. Forgot the camera but here was the workout. The last block was a real ball-buster in more ways than one. Finished in 17:02 (first one in the gym to finish).
Off to Chinatown to grab some Dim Sum!
Tweet