May 30, back at Home Base®
May 30th, 2019 at 11:27PM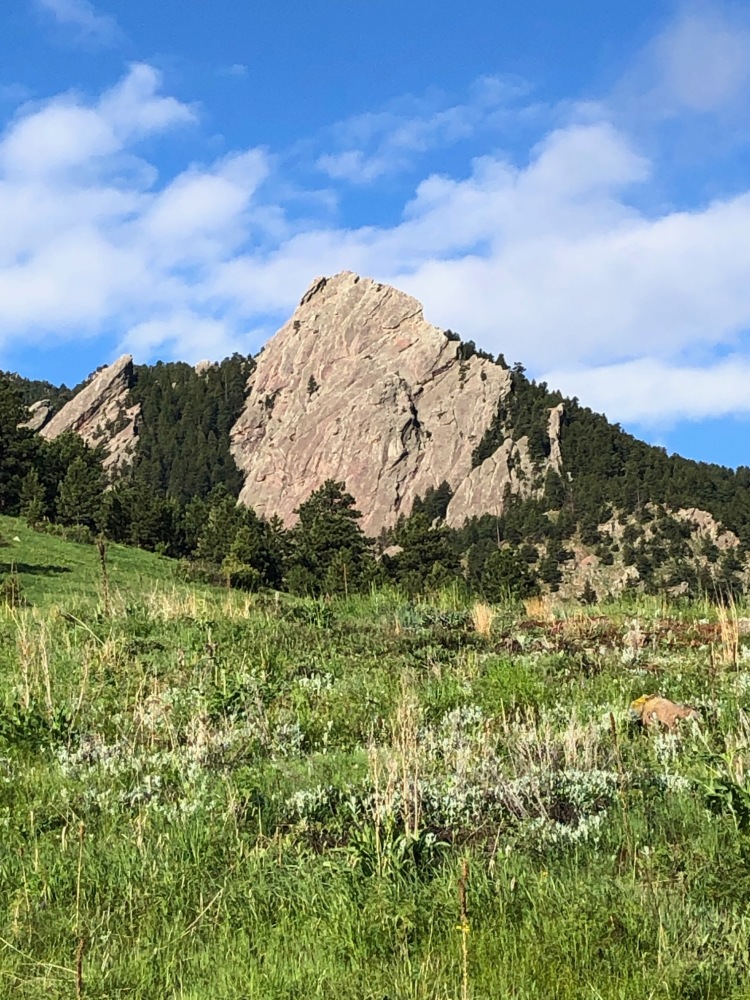 This is NOT a picture of Home Base® (I wish it were) but a picture from my last hike in Boulder. The picture is of the First Flatiron...I have climbed it half a dozen times and plan take my brother-in-law (Jon-e) and his son Ethan up it in August. It is a relatively "easy," climb, just long, but also very fun.
After suffering a moderate post-travel hangover (both literally and figuratively) I'm back at the workouts without having missed a beat. I hit Carter Fit AF yesterday for some HIIT fun and this morning knocked off the KLife Day 1-3 workout. Warmed up with 12 minutes of Zeus (no trips) then 30 min stairmaster, then leg/shoulders/abs. Finished with 8MA and 20 minutes of yoga. I have to say that Aimee turned me on to this app called, "Down Dog," where you can adjust many parameters, and the app will guide you through a yoga practice. I set it up as a 20 minute intermediate practice with focus on hamstrings...it was great. Check it out:
I see many of my friends doing Chisel now getting toward the end....break through that wall and end at a full sprint! Same with the Beach Blast group...you're killing it (especially Fish and Robin), just a few more daze!!
Lastly, there are lots of landmines for me to navigate this weekend. I turn the 53 on Saturday and Aimee and I have a birthday dinner date planned for Sunday night. I guarantee it will NOT be Kompliant!
Tweet