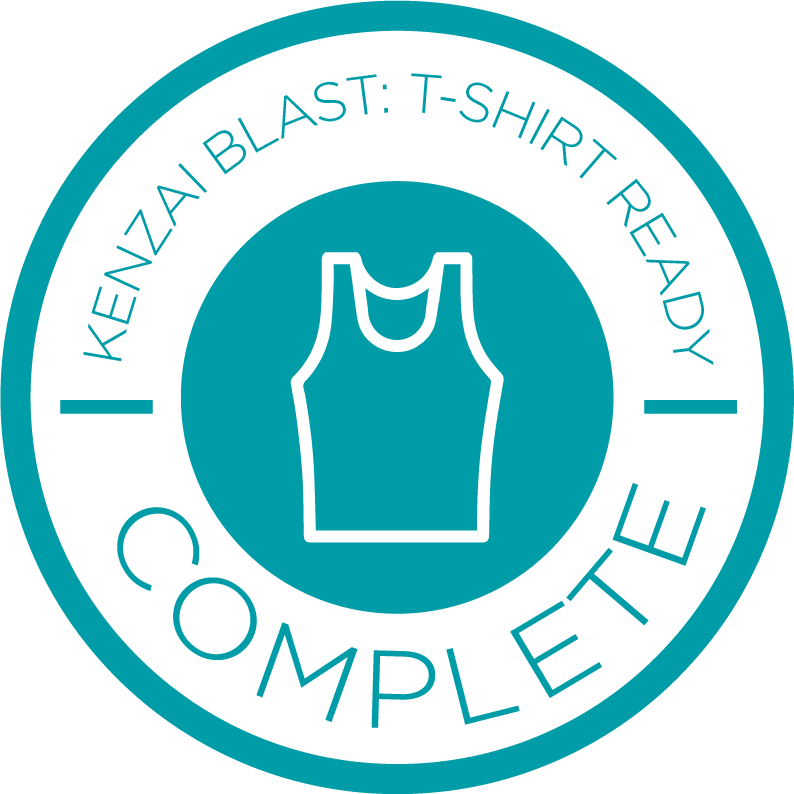 T-Shirt Blast Graduation post:
GRADUATION POST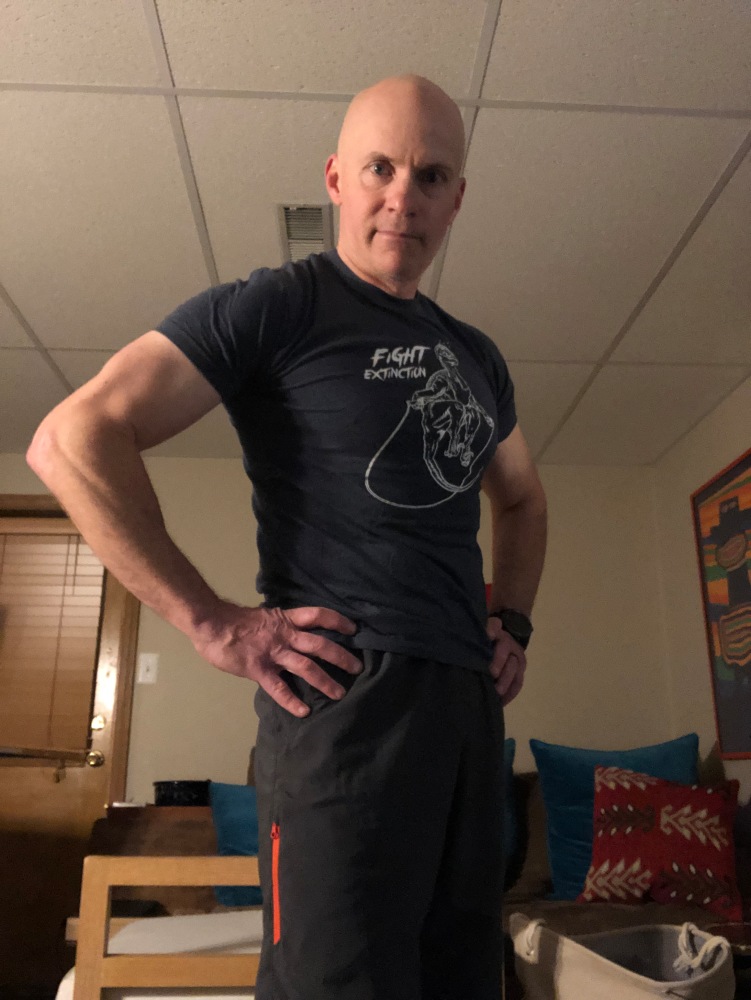 As promised, Day 27 workout done at the Blue Ash Y yesterday. 35 minute Stairmaster then Heavy Upper Body workout done pretty much as RX.
Today off to the Duck Creek Y for the grand finale. 5 min of jumprope with ZEUS…unbroken. Welcome back my old friend. Knocked the rest out in 15 min, really felt the burn! Got the push-ups done in one set of 50.
This program was great. It came along at the perfect time shortly after I broke my ankle. The impact exercises were easily modified and the heavy upper body workouts were challenging and effective.
I'm a slow gainer, but I had spent most of the year getting and staying lean with KB2, Ranger Challenge, Beach Blast and run. I was glad for the opportunity to put some muscle on this time of the year. I'm also a big fan of the periodization model where we work hard in one aspect of fitness then move to another, then another, making a full circle and elevating overall fitness constantly, just in different ways.
I definitely gained some weight, about 2 kg, mostly muscle but a little fluff from what I can tell. Totally on me…if I had run the diet tighter through Thanksgiving and also skipped our big lab outing it would have been better. But I'm more than satisfied with the results!
This week I'll be doing HIIT tomorrow along with the light upper body workout. Wednesday is cardio and heavy upper body. Thursday HIIT and body weight workout. Friday is cardio and super heavy upper body. Saturday will be HIIT and heavy upper body. Sunday will be cardio and yoga. My vein surgery is scheduled for a week from today so timing is good.
What most everyone else said about the app is true…lots of potential, a few glitches, but the biggest issue is the disconnect between it and the Web site.
It was great training with you all on Team Kern. Good to meet up with some "old," friends (Kathleen, Beth and Martin), meet some new ones (Monica) and especially my buddy Dermot. The blogs are always better when you are a part of them.
Just remember this mantra when you don't feel like working out: WWDD?! He would smash it! 🔨
Next up for me is Chisel in January. I have a month long trip to Australia and New Zealand planned for March. Then either Iron or KB3 starting in April. Probably will sprinkle a Blast or two in over the summer, Run in the fall but also looking forward to seeing whatever HQ has queued up that is new and exciting.
Have a great holiday everyone. Stay safe, indulge wisely and see you on another program soon!
Other photos: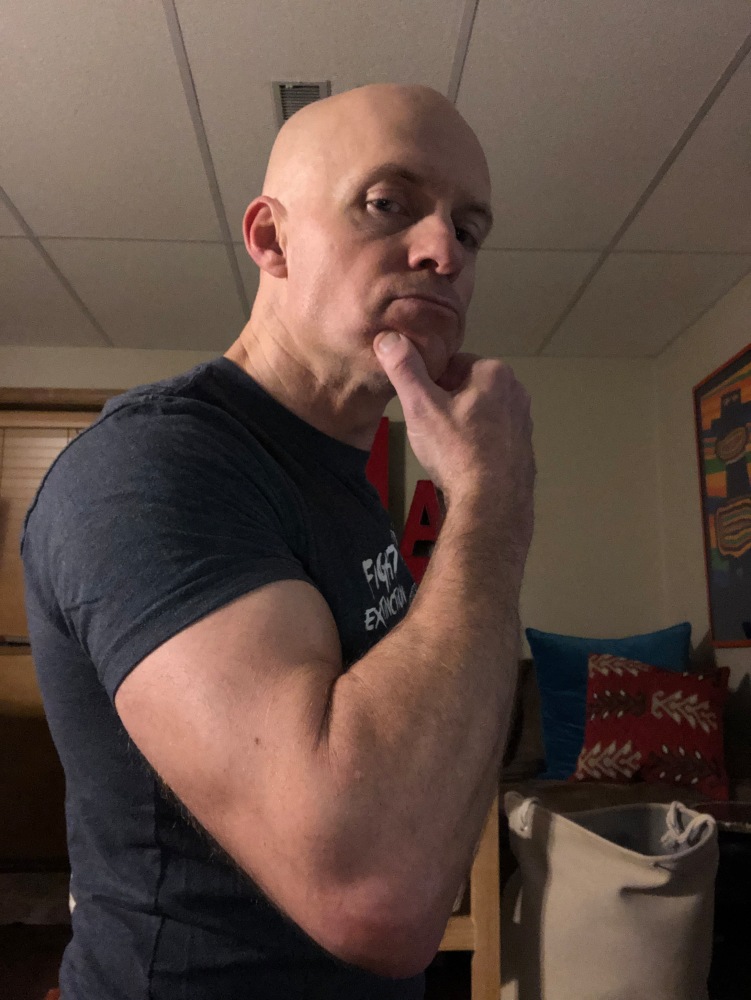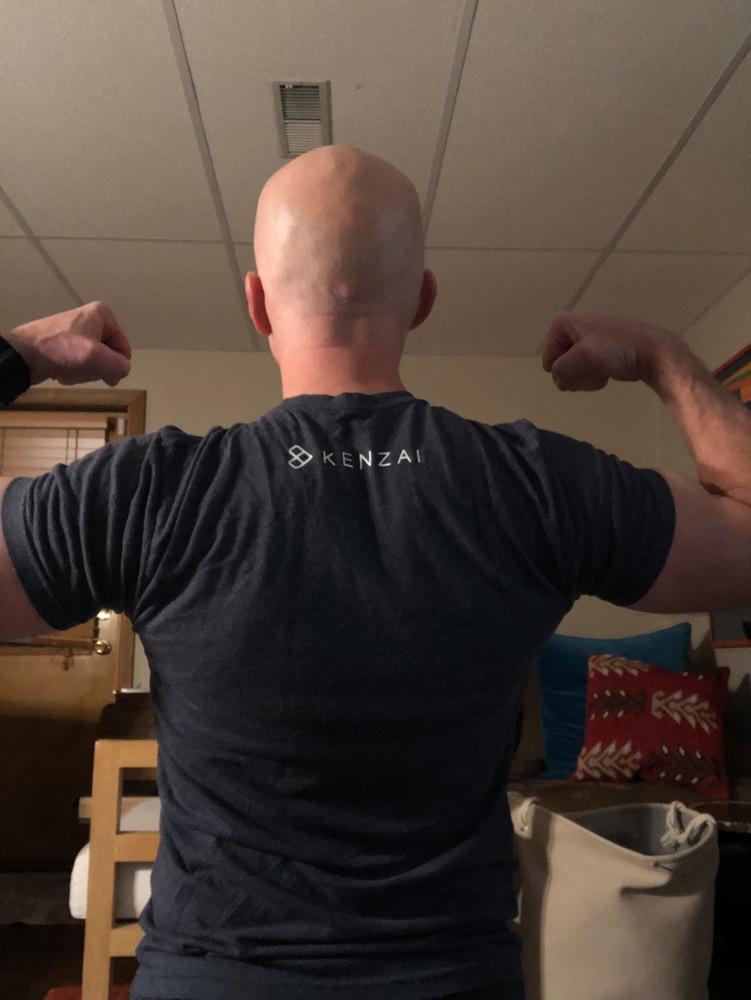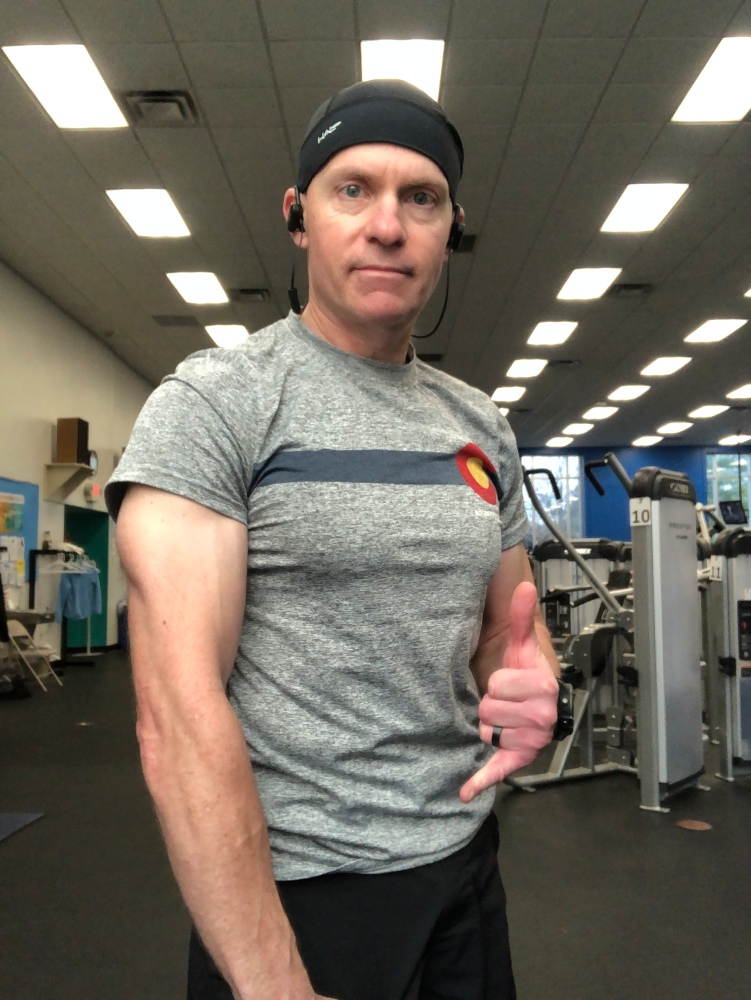 Tweet