Jim Matt's Kenzai Blast: Beach Ready program, Beach Ready | Jul 15, starts in 29 days.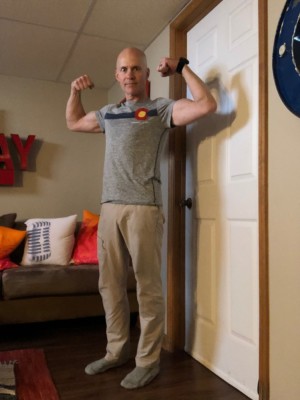 Strength exercises DONE...
Day 1: pull-ups (18), push-ups (53), sit-ups (73)
Day 28: pull-ups (20), push-ups (56) sit-ups (83)
Day 1 5 mile run was at 43:22
I was planning to do the run today but the famous Flying Pig Marathon (and half) was taking place, so roads to the LOVELY Lunken Airport Field loop were restricted, plus recent rain had part of the course a bit under water. No matter, the run is on deck first thing tomorrow morning. Feeling confident that I can break 40 min.
I'll check in tomorrow with y'all.
PS- Check out my new shirt for the Boulder Boulder 10K which I am signed up for on Memorial Day. Can't wait to run it!!
---