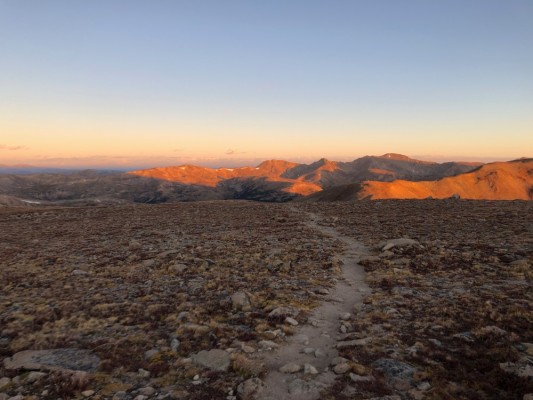 Last week's visit to Colorado was awesome as it usually is. Some great hiking early in the week, highlights include getting up over 13,000', seeing lots of fall color, and hitting the Colorado fitness testpiece (Manitou Incline) not once, but twice.
https://www.instagram.com/p/B3ULITiBDib/
After that was beer judging for a few days, then the Great American Beer Festival last Thursday -> Saturday. No restraint was exercised...tried many beers and indulged in some of the local fare, my favorite of which is Colorado Pork Green Chili. Simply amazing. And oh yeah, we did win a silver medal for one of our beers, so that was worthy of a little extra celebration.
Back on track today with Day 1 of Kenzai Run. Threw in 30 minutes of cardio, weighted squats and push-ups with the BOSU for some extra fun, and finished with Kenzai 8MA.
https://www.instagram.com/p/B3ULayUBsf0/
Goals for this program: well, I am not much of a runner and cannot say that I enjoy running that much, but I'm always up for a challenge. I do have a 27k trail run planned for later this month as well as a Thanksgiving Day 10k that I would love to set a PR on. This is a great time of year to be running outside here in Cincinnati, so I will do my best to run outside as much as I can when the weather is good.
Here is to a solid 8 week of running with my Dnieper teammates!
---