Jim Matt's Kenzai Blast: Beach Ready program, Beach Ready | Jul 15, starts in 29 days.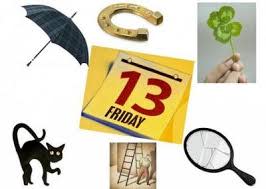 I know many of us have a routine in the morning, for me it is: espresso, freshen up, pre-workout snack, then (usually) off to the Duck Creek Y for the workout. I have a parking spot that I like to park in, far away from other cars. Walking from my car into the building is often like a walking meditation, I can focus on thoughts and feelings before starting the workout. I grab (usually) the same locker, get the earbuds turned on and synced with my Pandora playlist and then head off to the little corner of the gym that is (usually) unoccupied and get the 20 minutes of jump rope in. I see many of the same people at the Y...in fact, there is a woman who is there EVERY day...she arrives way before I do (I usually arrive between 5:50 and 6:15) and she is still doing her thing by the time I leave, sometimes as late as 8:30. All I see her do it the elliptical trainer, sometimes I will see her finish and jump off and stretch. She is a model of dedication....in the 5 years I have been going, I have only not seen her there on a weekday once...and I asked the front desk and they said she had already come and gone for the day. You can actually see her working away in the background in today's Instagram post, link below.
Anyway, my "routine," was definitely disrupted this AM. "My," locker was taken, "my" little corner of the gym was occupied by some guy I have never seen, and he was jumping rope (which is also unusual). I then had a "moment,"....LET IT GO! The ego can be a powerful force, so I ended up doing some active warm-up stretching and some pullups. Sure enough, the guy finished up in short order and I jumped in that little corner of the gym that is not in fact "mine."
20 minutes with Zeus this AM, but tripped 3:00 in...oh well, maybe that was superstition?
Some of the exercises I prefer to do in the group fitness studio, which is vacant from 7-8 AM. Alas, there was a group of 3 people sprawled out all over that room with their gear doing circuit training...not a sponsored YMCA class. I've seen them before and they have sprawled out before while I was doing Chisel late last year, so we had to come up with a way to peacefully co-exist. :)
The point is that sometimes it is good to get out of our comfort zone...it kind of teaches us to focus on things that are REALLY important, like health and family! It also encourages adaptability.
Modified the V-sits this morning...straight arms with the BOSU.
https://www.instagram.com/p/BvRN95Il9w3/
+1 Challenge also dusted: 18 deadlifts with 2 x 16kg dumbbells (NOT kettlebells this AM, broke the routine!)
Day 73 in the books, Team Aspen!
---