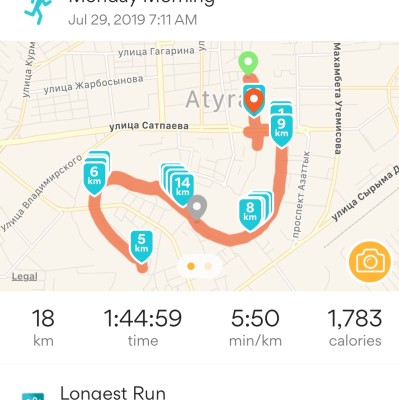 So work kept me in Kazakhstan so I ran along the river. The cool thing was that I crossed the river twice meaning I ran fro Asia - Europe and back to Asia during the run!
I did not bring water or fuel so not good preparation. I managed to soak my head under a broken irrigation pipe which helped very much. I ran the first 5 too fast and my later splits suffered but I go it done.
My main concern is that I am running on the flat and my race on the 10th has plenty of hills.
I might try to run the actual route for next Sunday as a trial run.
Should I change my mileage this week or do week 5 again and then ease off the week before the actual race on 10 Aug?
---