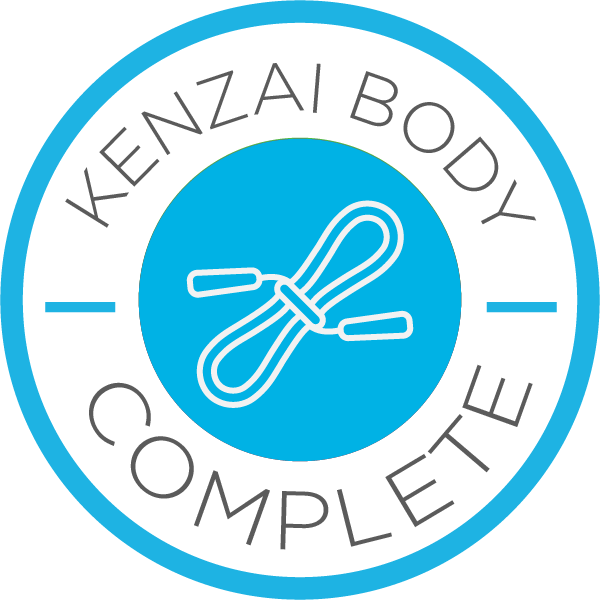 I am sorry for the late posting (as usual), but I was traveling back from Amsterdam to HK over the last 24 hours. When I get home to Shanghai tomorrow night, I will have been on the road for over 3 weeks and am pleased that I was able to keep up with the program from Burma, Koh Samui, Bangkok, HK, London, NY, Miami, Boca Grande FL , NY again and Amsterdam. I suspect it will be a stretch I will always remember. As you know, I travel extensively, but this period at the end of the program was a challenge - AND I made it.
I am thrilled with my Kenzai experience. It has exceeded my expectations and I enjoyed the regimen and daily objectives. It was wonderful to do the program with my wife ( May Lee) and share the experience - it has been many years since we shared an experience like this. Meals will never be the same again, and for the better, despite the fact that we ate well before Kenzai. I also suspect Kenzai will forever be ingrained into the consciousness of our 10 year old daughter. having lived through the exercises and meals.
I lost 25 pounds, which I did not anticipate, and have shocked most friends and colleagues that have seen me over the last two weeks. I need a whole new wardrobe. I am swimming in my suits.
While I am pleased with the weight loss and feel and look better, it is the life lessons that I learned that I value most. I now have an appreciation of how to live a healthier and more fulfilling life by integrating exercise into my daily regime and eating a balanced and right-sized diet.
I only hope I can stay true to these learnings and continue to live a healthy life style. May today be the first day of the rest of my life - a new chapter that I will look back and be grateful for Kenzai. Perhaps a little less travel might he good too!
I also want to thank Kim and Scott for their guidance and my group mates for their support. You all made the program more rewarding and doable by sharing the experience, the highs and lows and most importantly your camaraderie. Congrats to all and I hope we get to meet in person along the way.
John
---