Run - Days 12-14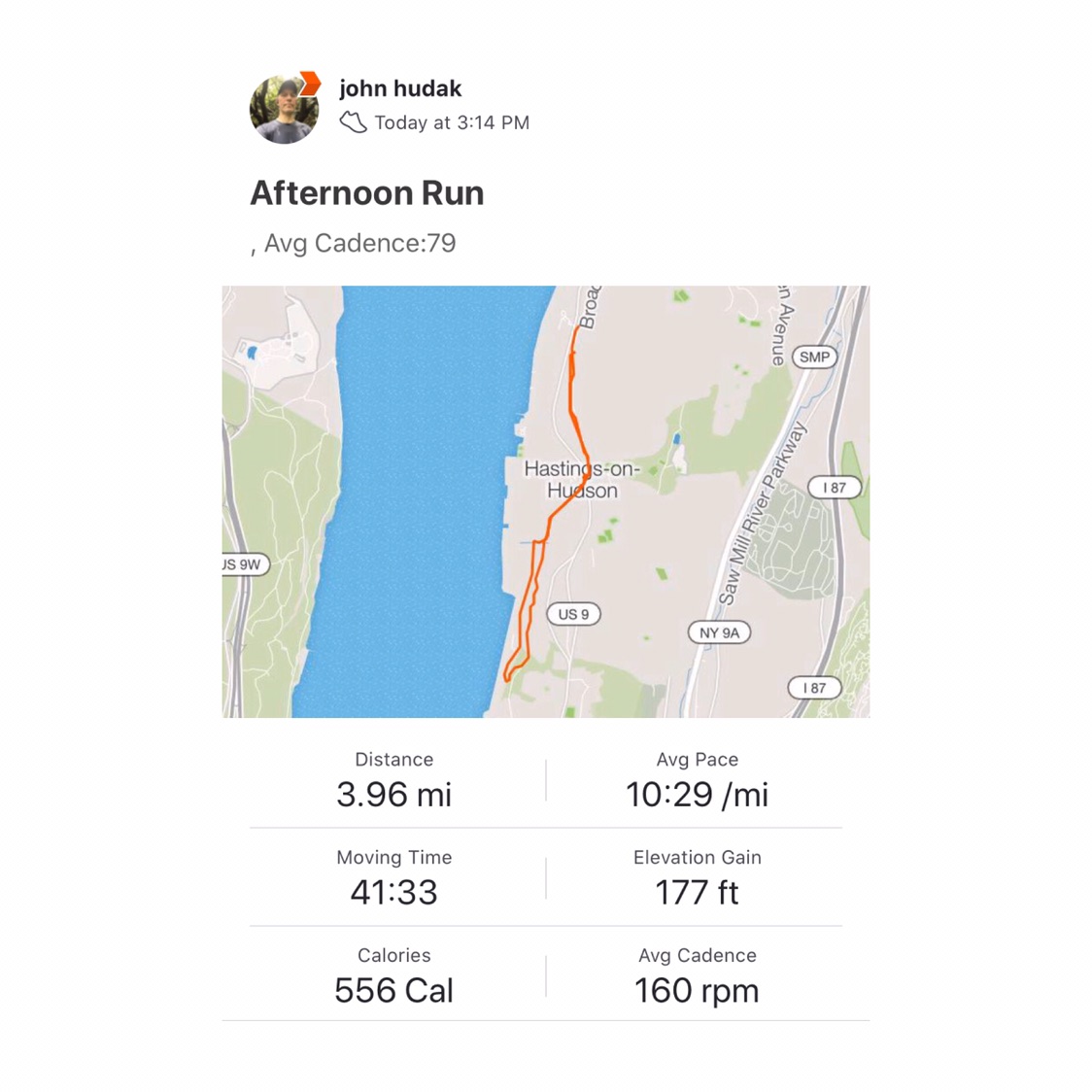 Day 12 workout went fine. Day 13 I did a 30 minute hill walk with the dogs. Day 14 pouring rain...I put on my rain gear and did a nice run without dogs (I took them for a short walk before it began to rain). I am still amused that I can be wearing rain pants from a set I bought more than 20 years ago (not sure where the jacket is, but that fits now too...I am wearing the rain pants in my weekly photo).
It wasn't too cold that the rain would have been a problem...also, the running trail is covered by trees that still haven't shed their leaves yet, so they offer some shelter from the heavy rain. I ran partway on a sidewalk along a Main Street, and the rain certainly was heavier, but still not overly cold. I didn't see anyone on the trails...so it was nicely uninhabited.
I just got a new pair of Altra Lone Peak 4 waterproof running shoes (to replace my old ones that are getting worn). They seem to be fairly waterproof...I guess it depends how long you run and how wet it is. They seemed to do fairly well. My pants, which were made with Gore Tex, may have lost their waterproof-ness.
I am pretty happy with the progress I have been making towards a 10k. I know I am going a bit longer than required, but I started at being comfortable with the 5k distance, which I had been doing regularly before Run, so I am incrementally going towards the 10k, hoping to spend a little time near the end of Run trying to get a little faster.
I hope everyone is progressing at their own rate, which is the best way to avoid injury...a lot of people get turned off to running because they either start out trying to go too fast, or they try to go too far too soon. The Run program seems to be very well progressed with time, so I would just keep going with it. Week three coming up!
Tweet