Run - Days 51-56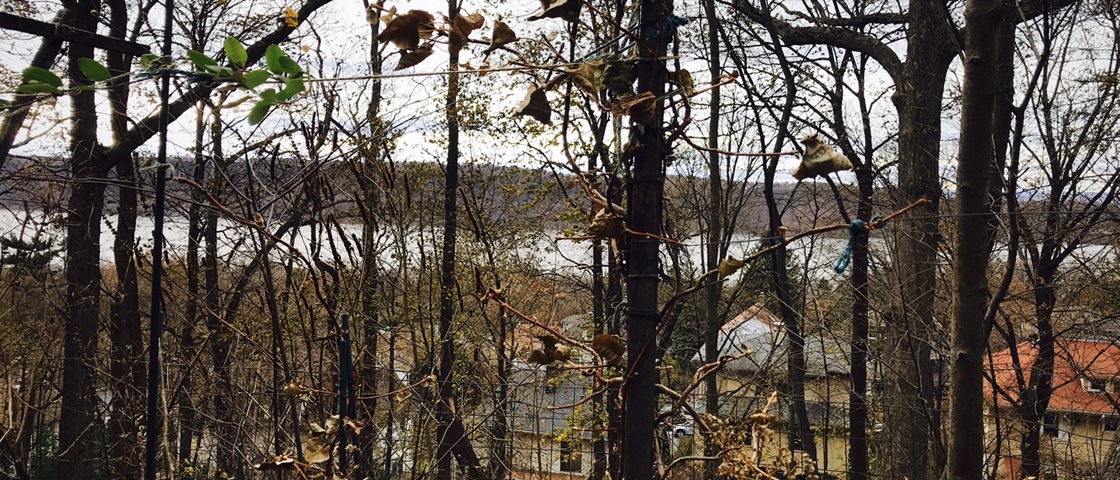 I have been limiting myself to elliptical runs this week. I seem to have caused a strain in my right glute medius (above main glute onwards toward the ITBand), and don't want to cause an injury. I also have been raking leaves like a madman to try to get them up from around our house before tomorrow's first big snow snow of the season comes, as the leaves become hard to get up once the first big snow hits. Yesterday I was out for 5 hours into the dark. It feels like snow in the air this morning, and I don't feel like more raking, but I will anyway.
I have also been dog sitting, so I have been walking 3 large dogs daily...a challenge at times to say the least..,they all follow their noses, and stop to sniff at will (which isn't coordinated with each other).
I will probably do my long run this week...seeing how I feel. If It doesn't feel right, it is easy to stop. I love running in the snow.
Photo is from a hill walk with dogs...a view from the top of a hill lookout that I have been taking the dogs too regularly...I love doing hill walks...
Tweet