K Kettlebell DAY 34 – Getting over things that disappoint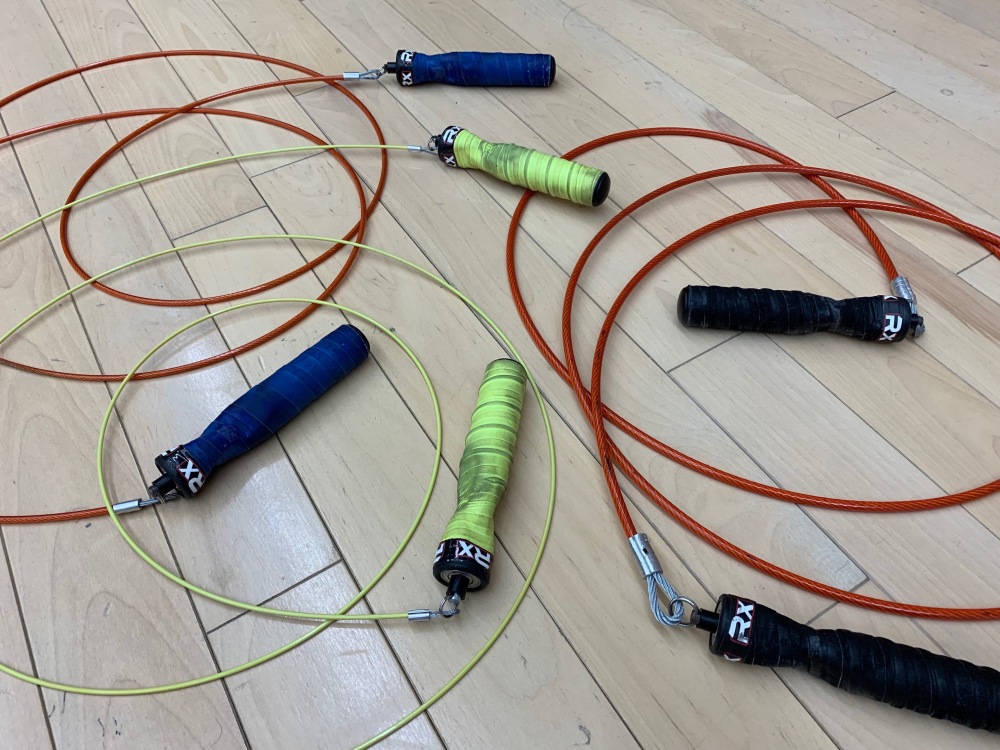 I know it's not kosher, but last night I hit the fast forward button and did the first Week 5 workout, Day 29. On Wednesday night I had done the Day 24 workout since I was a week behind after having taken Week 3 off to let me back relax. To make matters worse, this past week I skipped the workout on Tuesday and Thursday.
It has taken some courage for me to get over the disappointments I've encountered since June. On Day 11 of Blast Beach Ready, my back started hurting unexpectedly while doing the Switchfoot Jump. I bowed out of the program altogether. This time, on Day 15, my back started hurting, again unexpectedly, while doing the Figure Eight. At first it was a minor sharp pain, but within a few hours it had become an much broader sensation of aching muscles all around my midsection. (For details, read my Day 19 blog.) I took a time-out but got back on the bandwagon on Day 21.
I have always liked to be the A student, doing my homework as prescribed and on time. With the lower back pain, this was not possible. It's good I took that week off, but I am left with a sense of not having done this round of Kettlebell with what a commenter on one of my blog posts referred to as fidelity. Faithful to the program. It's an important skill, getting over things that disappoint. After I picked up the program again, I decided it would be best to stay on the light side. The first few days I used only the 6 kg bell. Lately, I have used the 8 kg and 10 kg bells again, but I will not venture any heavier. I am careful, and usually go lighter, when doing any exercise where the bell is supposed to be held out away from my center of gravity.
Having fast-forwarded to Week 5, I did my first workout with speed rope. I loved it and I hated it. Doing 17 minutes of skipping when it's broken into a 5-minutes warm-up and then 12 one-minute speed rope sessions is, well, easy. What I hated was the constant tripping during (attempts at) speed rope. It was the same last time I did Kettlebell.
Yesterday I attempted speed rope with three different weight ropes (today's photo) just to keep things interesting. As it turns out, in my world there is no such thing as speed rope. When I push myself to speed up, regardless of the weight of rope I ended up tripping. With my light rope (yellow with yellow handles), intended for speed rope, tripping is almost inevitable once if not more times during a one-minute push. The same holds for my the medium-weight rope that is my usual one (orange with blue handles). Try to go really fast, and I usually trip. As for the heavy rope (orange with black handles), it's not intended for skipping fast, but it doesn't slow me down much either. In Johnland, skipping is done at around 160 rpm. Period. All the time. With the heavier rope, 155 rpm is average. If I am having a slightly faster than usual bout with my regular rope, then around 165 rpm.
It's a narrow range. Really, it's all about coordination. It's also a psychological game. The thought of speeding up beyond my usual range somehow gets met into an I-bet-I-am-going-to-trip frame of mind, and then I do trip. Well, believe me, I have gotten over this disappointment. Skipping is great. My usual pace is pretty frenetic anyway, so if I can't push the revolutions per minute much higher, that's OK.
I'll keep on trying to up the revolutions on the speed rope, but if it doesn't work out, I'll get over that ambition. Looking back over what will soon be five years of Kenzai, I've worked hard on getting things right, on slavishly following the assignments. But there are limits. I do what I can to the best of my ability. When I can't do something, I don't like it but have come to terms with it. Knee Cappers. I do a feeble imitation. Squat jump rope. Sorry, that's not going to happen. Ultimately, the point should be not to get an A and a pat on the back from my trainer but to get into a mindset where no day is complete without at least some form of exercise.
Tokyo, Saturday, 7 September 2019, 18:01 UTC+9
Tweet