K Reach (3) DAY 8 – Raising my muscle consciousness to a new level
Sep 23rd, 2019 at 11:47PM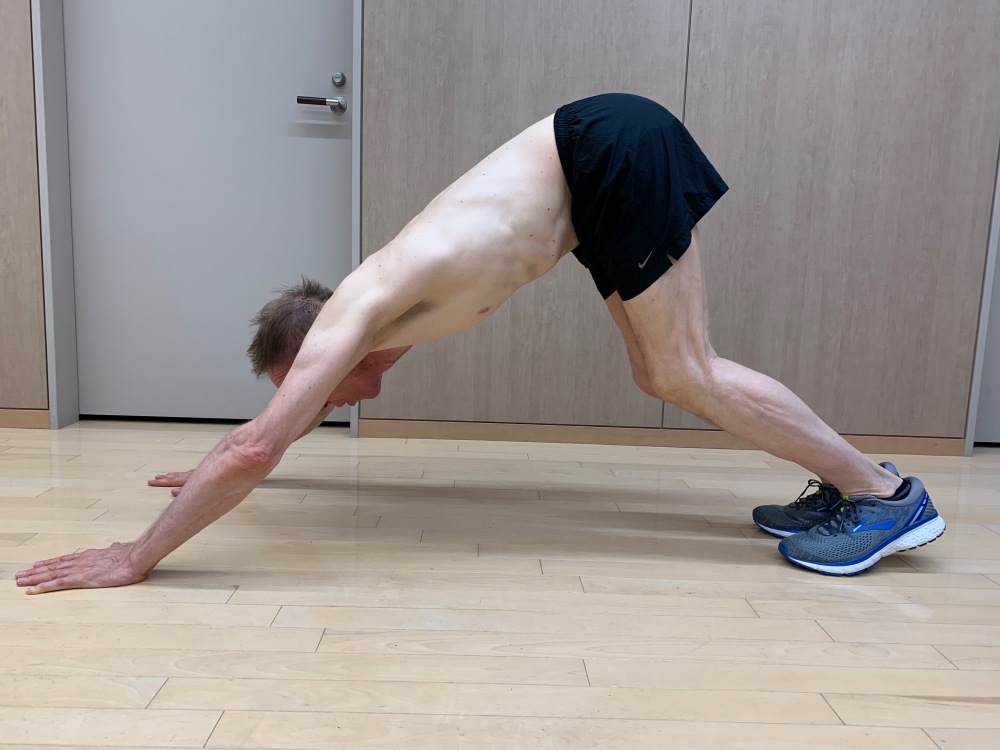 Janet and I got back from our weeklong vacation in Vietnam on Sunday. It was a night flight, only five hours long, so we didn't get a lot of sleep. We napped into the afternoon to catch up on sleep. Sunday evening we played squash to satisfy Janet's alternative cardio for Chisel. The squash didn't fit into my Reach program, but it is so much fun I couldn't resist—and I skipped the prescribed muscle building. I did that this evening instead.
I have been religious about the morning stretches. They are so helpful, and they nicely complement the ones my physio has recommended I do daily. When I first get out of bed in the morning, I feel stiff around the waist. After half an hour or more of various stretches, I can get on with the day without discomfort in the lower back. I won't do the Day 8 Skillful Movements tonight but will get to them tomorrow morning before going to work, and I'll do the ones for Day 9 tomorrow evening.
I will do the 20 minutes of stretches before bed tonight. I remember them vividly from my previous two rounds of Reach. They hurt! They're a tough way to finish the day. The Lesson said you should start off easy and slowly ease into them as your muscles get accustomed to the stretch and you can sink deeper. My recollection is easing did not describe the experience. Sinking deeper was hard and painful. Maybe I was overdoing it in my zeal to imitate the form super-flexible Thomas is able to achieve in the photos on the workout sheet.
Certainly, overdoing it describes my previous experience on my nemesis, Downward Dog, but today I made huge progress on that one. You can see the results in today's photo, which I also posted as my End of Week 1 photo. I ditched my ego and took Ward's advice to bend my knees. It took the load off my hard-to-stretch-without-lots-of-pain hamstrings, and lo and behold, I was able to keep my back flat and bend sharply at the pelvis. And it didn't hurt. (Should no-pain-no-gain apply to yoga, too?) If anybody else out there is having the same problem with Downward Dog, try bending your knees. When I don't bend them, my hamstrings hurt really bad, I don't bend sharply at the hip, and my back arches out. When I do, voila, the pose is eminently doable—and doesn't kill me.
Reach is meshing nicely with my discussions with my physio. I've learned a ton about all the interconnections between hip flexors and hamstrings and glutes and abs and the big long muscles that run the length of the back. Of course, I was vaguely aware of them before, but what we're doing right now has raised my consciousness of them to a new level.
Tokyo, Monday, 23 September 2019, 23:43 UTC+9
Tweet