Routine - Deconstructed workout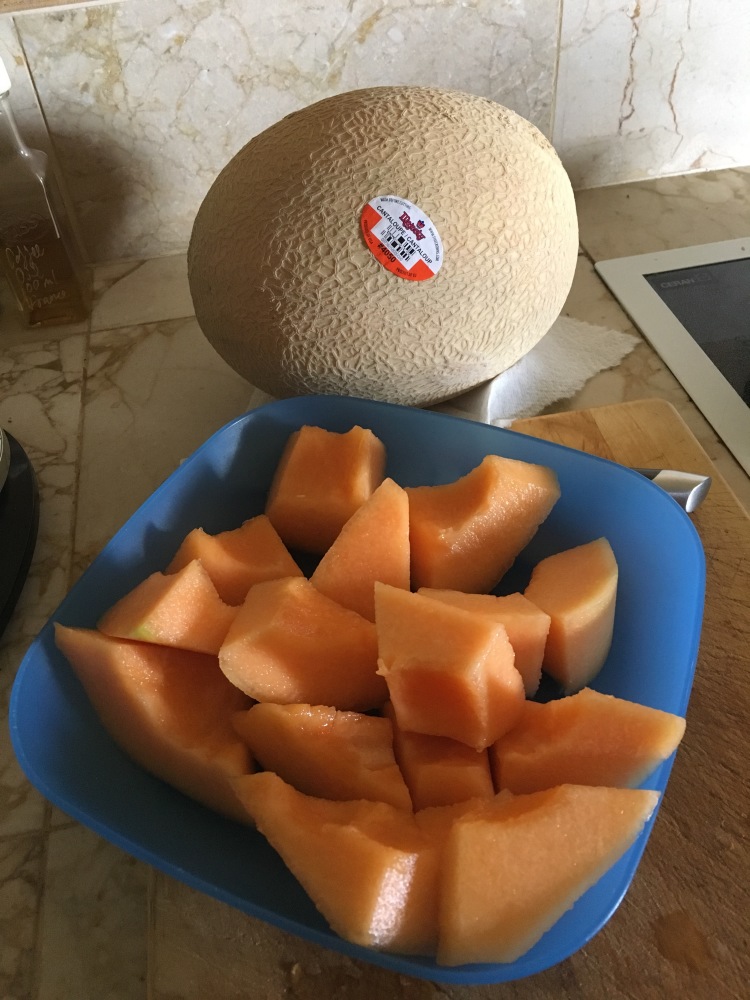 This past weekend was a little rough with deadlines and more moving kerfuffles. I missed two workouts last week. But, even more so I missed the routine that Kenzai brings. With the constant challenges of work and family, I would be doing even less for my body if not in a program. This is what I enjoy and appreciate about the group.
Last night was the first workout of Week 3. Crazy that time passes so quickly. I can totally feel the buildup towards a full kettlebell swing. Kind of a tease and also kind of like eating a deconstructed meal. You know all the parts are there, it tastes different, but makes you appreciate each one for what it is independently. I am seeing and feeling the swings I have done before in a new light.
Since I live in Texas, our hot summers make for the harvest of really sweet and juicy melons. Our sweet cantaloupes are a treat for an afternoon snack.
Ready to rock on!
Tweet