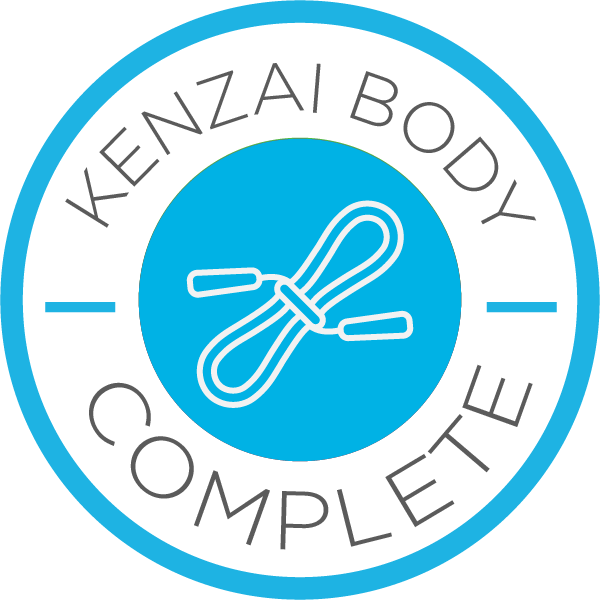 I got into Kenzai not really sure if I had what it took. I knew that the program would deliver results because the family friend who recommended it had done it with her husband and the result was visible on them. I am happy to say that doing Kenzai Body has been physically rejuvenating for me. I have reduced my weight by more than 10 kilos during this program and I now feel stronger than I have felt in a very long time. Equally, it has been mentally liberating for me, in that, I do not look at blogging as vanity anymore. In fact, if anything, I found it very useful in coping with the stress of doing the tough workouts.
I wanted to give this program my best shot, so I postponed all my long journeys for after three months. But despite my best planning and determination I have to admit that I could not do my workout on one day, as we had guest at home and my workout had to be priority no.2. I simply could not tick 'I did it', so I did the workouts the next day along with the next days, although I knew it was wrong and then ticked for both the days. But for the record, I missed one day's workout.
I have tried to get fit earlier by doing random exercises, I have also tried doing yoga but the results I got from them were partial. I now understand that the reason for the partial results were my unrestricted diet and unscientific approach to fitness.
The Best thing about Kenzai is that you get a complete package of diet and workouts incorporating information about food and body, which is otherwise available from disparate sources. But at Kenzai someone has put in the effort to collect, collate and formulate a time bound, systematic and doable program for normal folks in their homes, without the need for any fancy machinery. It saves you time, and it works, hence it is value for money.
What made it possible for me to complete such a gruelling program was the continous support and encouragement of my trainers Nate and Adelyn and my fellow teammates Karen, Chris, Georgina, Emily, Scott, Shifali, Nagender and my brother Joseph.
I think I can confidently say that doing Kenzai Body has been the single best thing that I have done for myself. I would definitely recommend it.
---