Day 9 - Less Hungry Today
Jun 14th, 2017 at 12:29AM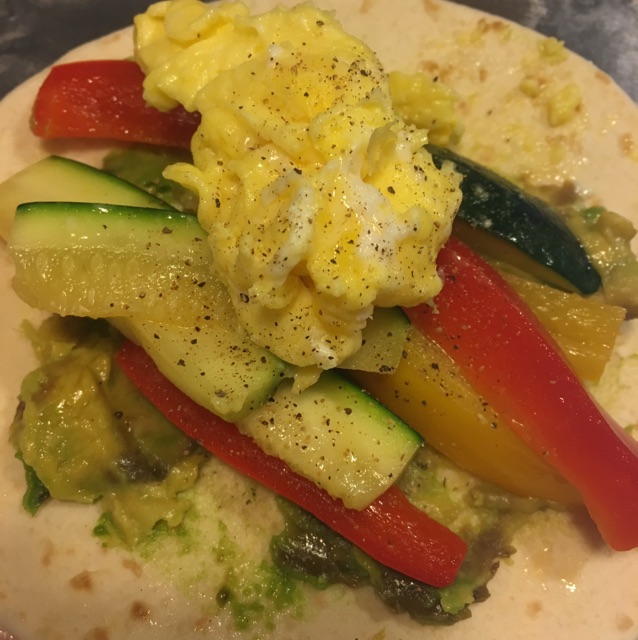 Exercise went well, though otter kicks getting more difficult strangely (or maybe muscles tired earlier??).
Much more efficient this morning in throwing the steamed bell peppers/courgettes and scrambled eggs in 2 avocado-lined soft tacos, wrapping them in foil, and off we go!
Body seems to be getting used to the food quantity and not quite as ravenous in the evening. Plus was frantic at work in the afternoon, so no time to think about food (or lack of). A few work calls tonight meant less time to prep for tomorrow. Think the easiest/quickest breakfast is cherry tomatoes, avocado, hard boiled egg and tortilla/taco (prefer them to the denser loaf of bread).
Found myself almost looking forward to the daily workout....that's what you call progress I guess ha! (Or until they turn them up a notch... famous last words..!)
Tweet