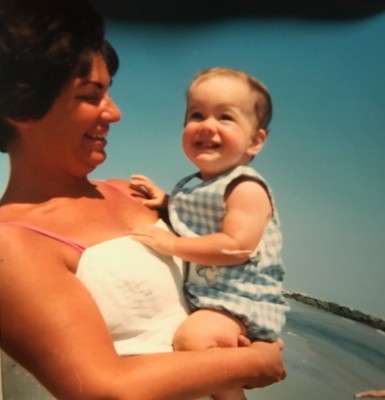 I've been thinking all week about my Mother as it was exactly 2 years ago that I saw her for the last time before she passed away. That is a story for another time, but a big part of what I have been reflecting on is how deeply influential her love of food was on me.
Healthy, fresh food was a priority to her and I spent countless hours in the back seat while we drove to the butcher, cheese shop, bakery and various farms to get quality food. There were plenty of groceries store nearby but she loved the more intimate experience of the small specialty shops. My mother was an incredible cook (we never missed an episode of Julia Childs) and she devoted a lot of time creating healthy balanced meals for our family.
This gave me an invaluable foundation in which to explore my own, and in turn my family's, relationship to nutrition and health and I am deeply appreciative of her devotion.
I was thinking this week about the Kenzai program and how it feels a little bit like having a good mother in the background. Someone there to guide and push me... make helpful suggestions... remind me to exercise and eat right... to teach me valuable lessons... all with the intention that I be my best self.
Kenzai is nurturing and that is the word I have been trying to put my finger on, I really appreciate this program because I feel nurtured by it. What is expected of me is metered out in achievable doses and when I press the "I DID IT" I almost feel like there is someone there saying "nice job darlin, you did it and I'm proud of you!"
Many thanks team Kenzai :)
Happy Mother's Day to all you mother's out there. Bless you for the obvious devotion to your health and for being such amazing examples to your kids, I am incredibly impressed you are making the program work.
I hope you have a beautiful day of being celebrated!
---